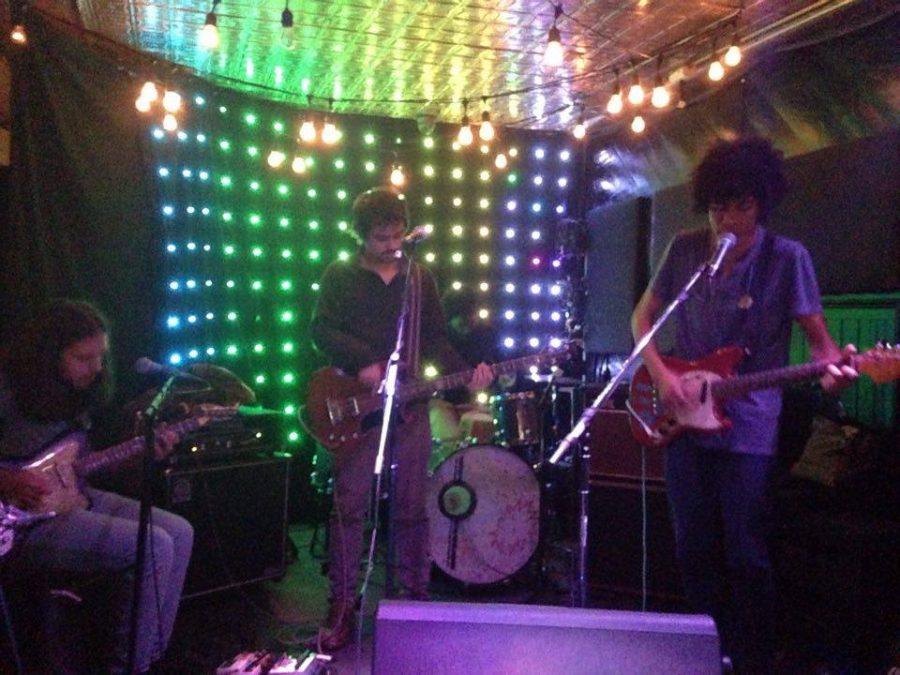 A little known, but highly influential Brazilian psych-rock band took a pit stop at the Monkey House on their way to Montreal April 9, only to rock the house to a crowd who had mostly never heard of them.
Boogarins started as a high school recording project of two friends living in the small Brazilian town Goiania. The band has since performed with groups like Tame Impala and is now two albums deep in their repertoire, and is ready to record a third album this July in Austin, Texas.
The four piece band includes lead singer and guitarist Fernando "Dino" Almeida, guitarist Benke Ferraz, bassist Raphael Vaz and Ynaia Benthroldo on drums.
Boogarins' first album, "As Plantas Que Curam," came out in 2013, and instantly became a personal favorite. Two years later, Boogarins released their  sophomore album, "Manual, ou guia livre de dissolução dos sonhos," translating to "Manual, or free guide to the dissolution of dreams."
Boogarins may have only been in Winooski for a casual show, but they did not disappoint. They opened with "Lucifernandis" with an energy that could only come from a live show, and the rest of what followed was a full-throttle, ever-permeating ooze of tremolo and phase ridden vibe candy.
The band played a selection of tracks from "Manual" with what sounded like one or two new songs thrown in.
I approached the band after the opening set, hoping to speak with musicians I practically idolized. I found Almeida to be humble and friendly and, despite the language barrier, eager to discuss their tour and the music scene in Burlington.   
I spent more time with the band outside while Almeida scarfed down some leftover Tiny Thai inside. Ferraz told me about performing with Tame Impala and their plans to record their third album this July in Austin.
Conversation turned to our personal lives, my own music and even baseball. All four band members are roughly college-aged and easy to get along with even with a limited Portuguese vocabulary.  
The show was overall a great and intimate experience, it's not every day you get to befriend some of your psychedelic rock heroes.