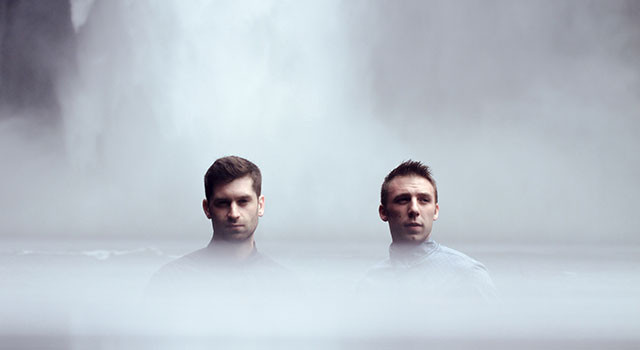 Two college friends have taken over the electronic music scene with slow, psychedelic beats and crowd-rocking sounds.   
When BeachesBeaches and CatacombKid work together, they form the chill, trippy, but also hardcore, bass slamming, EDM creating machine known as Odesza.
The duo is coming to Higher Ground March 5 and will be playing two shows.
They will be an early show at 6 p.m. and a late show at 10 p.m.
Based out of Bellingham, Washington, Clayton Knight, performs as BeachesBeaches and Harrison Mills performs as CatacombKid.
The two met through a mutual friend and it only took one jam session to realize their potential, they said.
They said they knew the risks of a musician's lifestyle but showed no fear whatsoever. Now they're selling out shows wherever they go.
"I actually started playing music with classical piano first. I played all the way through high school. I started practicing with electronic music when I first bought the software and it took off from there," Knight said.
None of this was an overnight success, the duo said. As the saying goes, practice makes perfect, and that is exactly what these two did.
Having already released two albums, "Summer's Gone" and "In Return," Odesza is showing no signs of slowing down in terms of creativity and originality.
The group wasn't even aware that their show at Higher Ground sold out two months in advance, which is a testament to their success, Knight said.
"It says a lot about how popular they've become since they can sell out a whole venue months before the show," sophomore Eleanor Besade said.
"Adding the additional show says a lot, too," she said. "Higher Ground doesn't usually do that."
As soon as the tour is wrapped up Odesza said they plan to hit the festival grind.
They plan to make appearances all over the U.S. including festivals such as Bonnaroo, Firefly and Electric Forest, they said.
The group will also begin their first tour in Europe starting this spring. Other future plans include working on a new album.
Tickets are still available for the early show for $14.