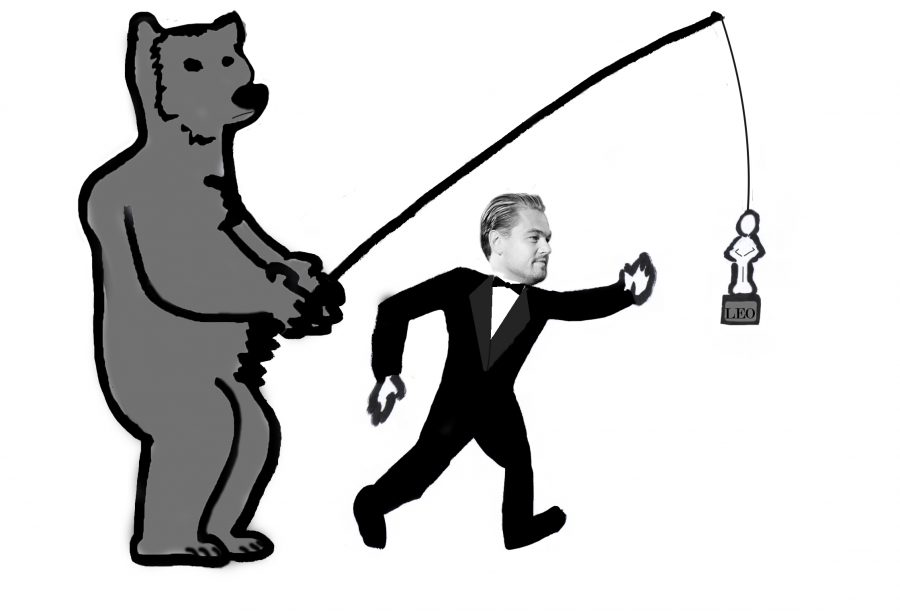 Shockingly violent and overwhelmingly heart- breaking, "The Revenant" is the most gruesome western to date.
Inspired by true events, "The Revenant" is the stomach-churning tale of frontiersman Hugh Glass (Leonardo DiCaprio) surviving a near-fatal bear attack and his journey to seek revenge against the man who left him for dead (Tom Hardy).
Director and co-writer Alejandro González Iñárritu portrays the beginning of westward expansion and the mass genocide of Native Americans as a subplot to the film. Through calculated cinematography, viewers experience not only the untouched American west, but also the havoc and bloodshed brought on by white settlers.
The first scene of "The Revenant" depicts an ambush of white fur trappers by Arikara Indians. This single, continuously shot scene is so violent, so shocking, that viewers routinely left the theater within the first couple of minutes.
Extreme gore is contrasted by the use of delicate light and broad landscapes that give nature a mythical, if not holy, presence. The once beautiful land becomes shrouded by darkness as the body count increases and racial tensions flare.
DiCaprio is the clear stand out in "The Revenant," although Hardy makes a believable vil- lain. While DiCaprio has very little dialogue, he expresses un- bearable agony through grunts and twisted facial expressions.
DiCaprio's experience during filming – he ate real bison liver on screen and spent a night in an animal carcass – gives his performance an unnerving realism. This realistic performance is a tribute to his skill and dedication and also reportedly made filming "a living hell" for crew members.
"The Revenant" has an outstanding 12 Academy Award nominations, although all eyes are on DiCaprio, who has narrowly missed winning an Oscar for years.
The anticipation for the Academy Awards, however, is noticeably overshadowed by the shocking lack of diversity amongst the nominees. In the midst of this controversy, "The Revenant" stands out as the only best picture nominee that addresses racism. Hopefully, this recognition of minority groups and our national history will not go unnoticed.
This is not a film for the faint-hearted, but is well worth seeing.