Hip-hop history tale gets down to business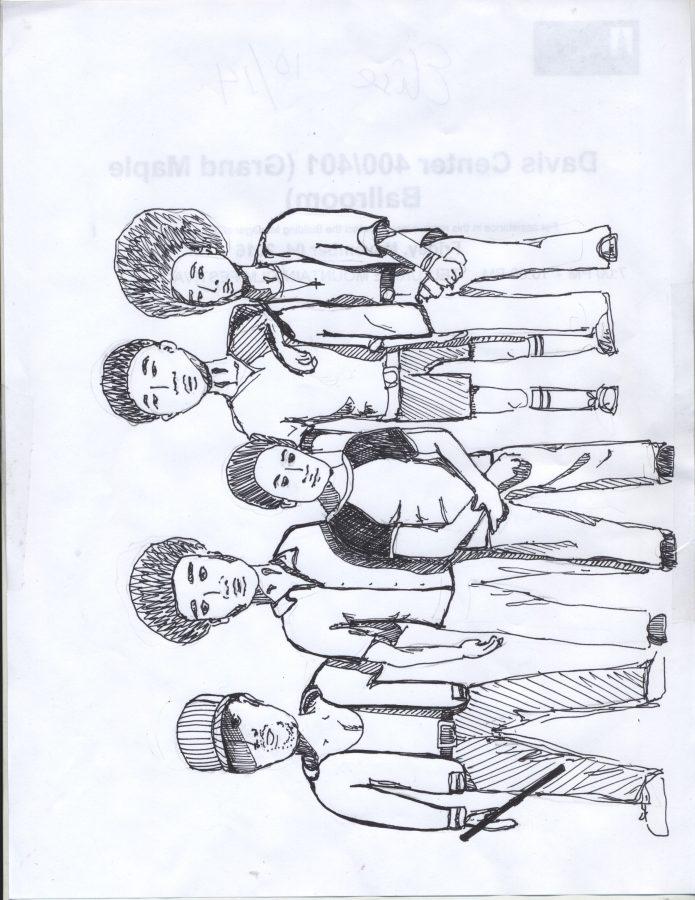 Calling all music lovers; Netflix just brought an era of music to television like never before.
"The Get Down," created by filmmaker Baz Luhrmann, is a series set in the Bronx in the 1970s. This show is a musically- driven drama that tells the story of the emergence of hip-hop after disco began to die out. The show premiered Aug. 12 on Netflix. Six of the 12 episodes have been released thus far.
Personally, I really enjoy hip-hop, but it's one of the few music genres I really don't know much about. This is one of the reasons why I enjoy this show so much. hip-hop is music that relies on stories and most importantly, a beat, in order to create a song. 'The Get Down" captures each character's story in such a unique way, essentially giving way to the formation of their own music as the show progresses.
The show is told through the perspective of main character Ezekiel Figuero, played by Justin Smith, who is looking back on his past.
Ezekiel is a black boy growing up poor in the Bronx. He has an incredible talent for poetry, which eventually leads to the creation of his music.
The story follows the merging of the African-American and Latino communities. This union is especially significant because it illustrates the Latino influence on hip-hop culture and music, one that people might have underestimated or did not even know existed.
The series feels like a play, with quick segments of transitional music from scene to scene, vibrant colors and a theatrical story line.
In the beginning of the series, Ezekiel tries to impress a girl he likes by getting them into a nightclub for a dance contest. His efforts result in an unlikely twist and get him involved with hip-hop icon Grandmaster Flash, played by Mamoudou Athie.
Mylene Cuz, played by Herizen Guardiola. Mylene is a Latina girl who desperately wants to be a disco star. She too has an incredible talent and is gifted with a beautiful voice. Her father, a priest, does not understand her artistic interests and talents. Mylene's uncle, however, fully supports her and is very involved with the underground community of disco and drugs.
Throughout the show, violence, drugs and looting are unavoidable, emphasizing what was really going on in the South Bronx in the '70s. We soon learn, however, that there is much more to this city than what meets the eye. An underground music scene is what "The Get Down" is all about.
There is definitely a lot going on in this show and it's rather complicated, so it's not for everyone. I will admit it was hard to get into at first, but push through; if you can keep up, it is a must-see.
If you have an appreciation for music, or if you want to learn more about the emergence of hip-hop and soul, you should watch this show.