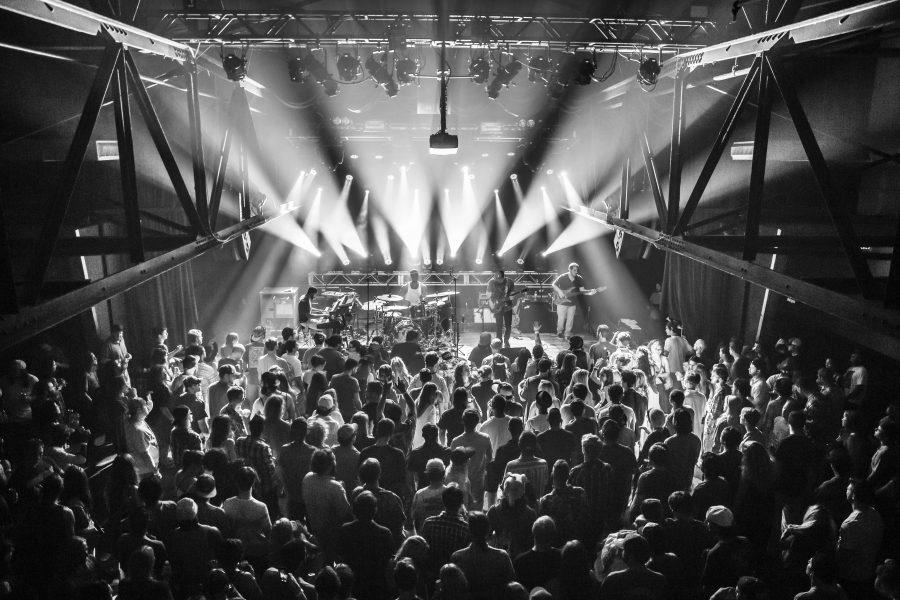 Instrumental rock fusion group TAUK will be performing at Higher Ground March 2.
Guitarist and alumnus Matt Jalbert said he, bassist Charlie Dolan and pianist Alric "AC" Carter became friends in middle school, and have been playing music together ever since.
"We've always had some sort of band in the works," Jalbert said, but the band officially formed just over four years ago, with the addition of drummer Isaac Teel, who Dolan and Carter met while attending New York University.
TAUK has a wide range of musical influences. Jalbert cites Nirvana, Sublime, Jimi Hendrix, The Who, Led Zeppelin and Pink Floyd as some of his personal influences, but said each member brings different sounds to the table.
Teel grew up playing in churches, which he said inspired both his personal sound and the band's.
However, the band does not draw inspiration solely from music, Jalbert said.
"Everything is influenced by everything," he said. "Reading a good book or seeing an awesome movie – all that stuff kind of melts together and inspires you to create your own thing. If you're watching a good movie and a song comes on at the right time, that can inspire a melody."
The members of TAUK have taken up certain activities they enjoy on the road. "We are always looking for the best food around," Jalbert said. "Eating is a big project for us."
In addition to sampling local food and watching "Rick and Morty," Jalbert said the band enjoys playing sports.
"Basketball is something we take quite seriously," he said. "We have an open challenge out to any fans who want to play against us."  
They are currently touring as the opening act for prog-rock band Umphrey's McGee.
While every band they open for teaches them something new, Jalbert said Radiohead and Phish are two bands he would love to open for.
TAUK is currently working on their third studio album.
"We are mixing  [the album] right now, so it's getting closer to being done," Jalbert said. "Definitely very pumped about it."
The album does not yet have a release date.
Jalbert said he hopes that he and the rest of the band will continue to grow as individuals and as a group in the coming years.
However, they don't want to force anything, he said. The goal now is to continue making good music and playing killer shows.