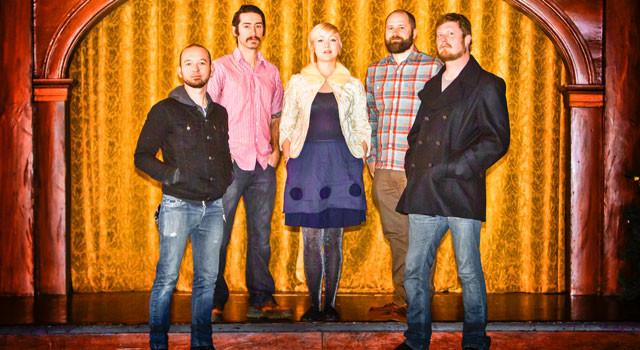 Trying to fit an artist into one genre is like using primary colors to describe a sunset.
When I first heard of Murder By Death, I pictured a group in black and white make-up playing heavy metal, but that wasn't even close.
The group, which got their name from a '70s spoof of mystery movies, is a five-piece band, consisting of a singer/guitarist, bassist, drummer, keyboardist and a wonderful cellist.
Their latest release, "Big Dark Love," drives, grooves and swings its way through 10 tracks that range from alternative to folk.
A healthy dose of instrumental variation is present throughout the record. It's clear that Murder By Death isn't afraid to bring in additional accompaniment.
There's a sonic cohesiveness that flows smoothly, while still maintaining distinction from track to track. The album starts with synthesizer heavy songs with more of a bite to them, but with each track the synth becomes less and less prominent.
The mood lightens until, before you know it, you're listening to something akin to folk-rock, complete with banjos, mandolins and pianos.
Lead vocalist Adam Turla's voice has a quality that could only be described as a stoic twang, and it sits perfectly with the instrumentals.
The guitar sounds reminiscent of old country-western soundtracks. Slices of slide guitar add a country element to their sound, while the cello gives the core of the record a folky feeling.
Its dense synthesizer reminds listeners that this isn't a folk record, though. The album's theme of love might seem overdone, but the lyrics prove otherwise, expanding into deeper sub topics.
The songs are mostly written from varying perspectives of love. The album has an overall sense of completeness.
If put into two words, it can only be described as a triumphant melancholy.