Poets celebrate International Women's Day
Wearing a simple black turtleneck and red lipstick, slam poet Olivia Gatwood started her show on March 8 with candor speech: "I started my period today."
She performed on International Women's Day in the Davis Center's Silver Maple Ballroom.
"I think fem-rage is what's going to change the world," Gatwood said.
UVM kicked off Women's History Month by hosting three female poets over the course of two days.
Gatwood visited as part of her "Speak Like a Girl" tour. Angel Nafis and Shira Erlichman, on their "Odes for You" tour, performed March 9.
Gatwood read poems from her chapbook, a small booklet titled "New American Best Friend." The book, published March 21, reflects on her experience as a woman, from adolescence to adulthood.
"Everyone's experience with womanhood is vast and different," she said.
First-year Kristen Brown said she thoroughly enjoyed the show.
"Olivia spoke to pressing issues that women face," Brown said.
Gatwood started writing poetry when she was 16 years old, she said.
"I was an angsty teenager, and poetry was how I knew how to connect with the world," she said.
Gatwood went on to become a finalist at Brave New Voices, Women of the World and the National Poetry Slam, according to her website.
Since then, she has been visiting colleges around the U.S., performing slam poetry and educating students on Title IX compliance, a law that protects against gender discrimination in education, Gatwood said.
Women do the most unpaid and unrecognized labor in the country, Gatwood said. Her poem "At the Owl" is a tribute to working women.
Gatwood also read numerous odes that honor the unsung aspects of the female experience.
"I personally counteract shame by writing odes to things I am supposed to be ashamed of," she said.
Gatwood revered things such as period underwear, her bitch face and the word "pussy."
She said it can be difficult to stand up and perform poetry in front of others; Gatwood's best advice for writers is to "slow down and lift up your head," she said.
Nafis and Erlichman performed the next day in the Silver Maple Ballroom.
Together, they have spent the last two months sharing their poetry and music with this "tremendously great, yet questionable nation," Nafis said.
Erlichman, her hair thrown up in a messy top-knot, sang and played the guitar. She recently released an album titled "Subtle Creature."
Nafis read poetry, including her poem "Be Blk!" which speaks to the black experience.
Nafis is currently working on her second book. Her first one, "BlackGirl Mansion," was published in 2012.
Nafis and Erlichman are also fans of the poetic ode. With the audience, they shared odes in praise of voicemail, their friends, and cockroaches.
Erlichman is currently working on a project to de-stigmatize mental illness by writing 730 odes to Lithium, her bipolar medication, she said.
Erlichman began writing poetry in the third grade after she moved to the U.S. from Israel, she said.
Nafis also began writing at a young age while growing up in Ann Arbor, Mich. Her first poem, "The Wind," won Nafis first place in her second grade writing contest.
Through their words and performances, Gatwood, Nafis and Erlichman reminded Vermont students of the power and importance of the female voice.
Leave a Comment
About the Writer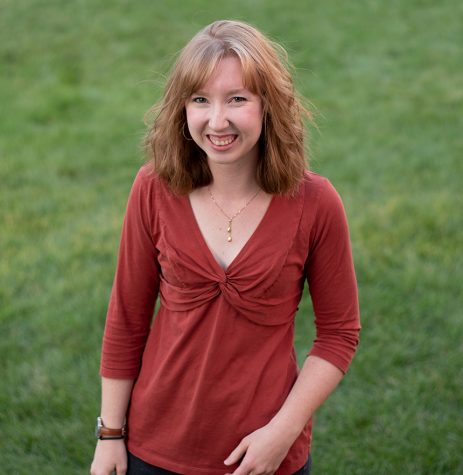 Bridget Higdon, Editor-in-Chief
Bridget Higdon is a senior English major from Sparta, New Jersey. Before becoming Editor-in-Chief, Bridget was a staff writer, the Assistant Arts Editor...