Spoken word artist takes on Burlington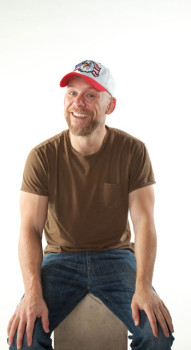 Higher Ground patrons can expect much more than music this month.
Buddy Wakefield, the three-time spoken word world champion and acclaimed poet, is returning to Burlington  Feb. 10 to perform at Higher Ground.
Wakefield is currently touring the country performing his work.
"I get to be myself for a living," Wakefield said. "As a writer, I've been writing my ideal self and not only writing it, but trying to live closer to my ideal self."
Wakefield is known for being a three-time champion of the performance poetry tournament, Individual World Poetry Slam.
However, he said he hasn't competed since 2008. He has been focusing on writing and performing spoken word, which is very important to him.
"Spoken word is a democratic platform for every social sensibility, not just academic poets," Wakefield said. "Everyone has a story."
He said he believes that performance can truly enhance the experience of poetry and make it more accessible.
"I want to surprise people with how relevant poetry can be," he said.
Wakefield said he believes poetry is more relevant than ever, especially spoken word, which often discusses current issues.
He plans to perform a variety of material at Higher Ground.
"It's my hope that people pull some valuable tidbits from it and see it as a mutual learning experience," he said.
"Basically gospel," Wakefield said, "church without the guilt."