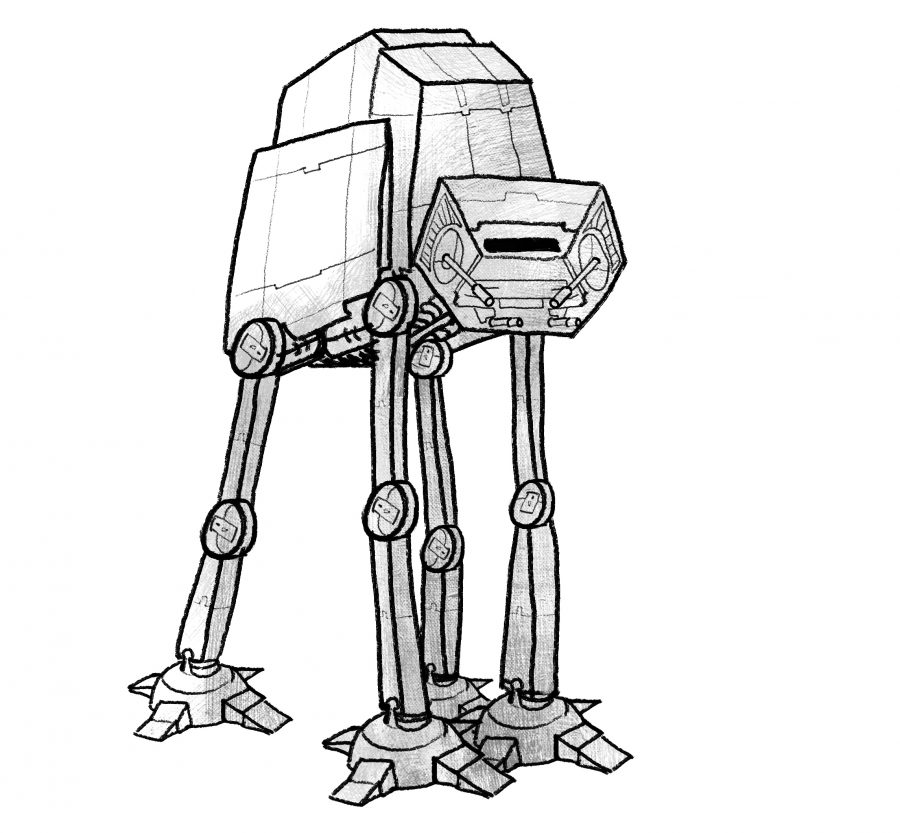 If you haven't been living under a rock and have surfed the web recently, you might've watched the trailer for the upcoming film "Rogue One: A Star Wars Story" at least once, or in my case, 20 times.
The film is directed by Gareth Edwards, known for 2014's "Godzilla," and stars Felicity Jones, Mads Mikkelsen, Forest Whitaker and Ben Mendelsohn. It is set to be released Dec. 16. 
While there is limited information about the film, the plot will follow Jones as Jyn Erso, a Rebel Alliance member, as she leads a team to steal the plans to the Death Star from the Ga- lactic Empire.
The film takes place a few years after the events of "Episode III: Revenge of the Sith" and right before the events of "Episode IV: A New Hope." We, as the viewer, know the team's mission is successful, as "Episode IV" opens up with the Galactic Empire chasing down Princess Leia and the stolen plans.
In an interview on the Star Wars website, producer Kath- leen Kennedy said although the movie will move away from the saga films, it will still stay true to the Star Wars universe.
Viewers can also expect plenty of suspense in the film as teased by the trailer.
The trailer also raises many questions, such as what part Darth Vader will have in the film and what other notable characters will be making appearances.
This is the first standalone Star Wars film and it will explore elements of the universe apart from those revolving around the Jedi and Sith forces.
While the main Star Wars movies have followed the formula of a hero's journey, a narrative following the protagonist on their quest from known into the unknown, Edwards has said his film's formula will be more like a war film.
The film has already garnered praise from longtime Star Wars fans for its similarity to the original trilogy as well as its portrayal of a strong female lead, similar to Daisy Ridley as Rey in "Star Wars: The Force Awakens."
As of right now, there's plenty to be excited about and even more to come in the future as the film comes closer to its release date.