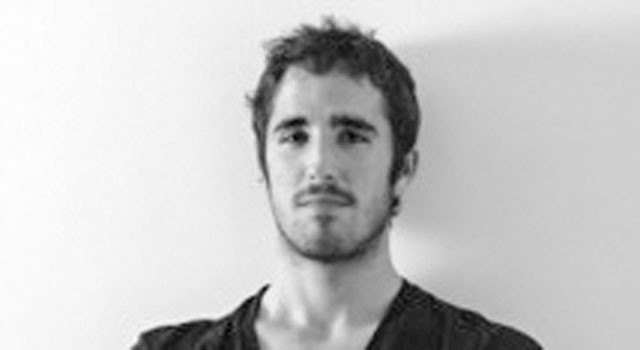 UVM alumnus Samuél Lopez Barrantes is pictured above. Barrantes wrote his novel "Slim and the Beast" after being rejected from fourteen master's programs and moving to Paris.
After studying abroad in Paris, finding love and earning over $10,000 in crowd-funding for his book, a UVM alumni has published a novel about making life-changing decisions.
Samuél Lopez Barrantes, a 2010 graduate, has written a novel, "Slim and the Beast," about two men trying to escape a stalker and a hurricane. Then the duo find safety in a bar, said Angela Melamud, marketing manager for Inkshares.
During the hurricane, the characters confront not only their passions with realities, but male friendship.
"[The novel] is all about the choice we make on the edge of adulthood that defines what we become," Barrantes said. "And an intimacy, expressing love for other men without seeming sexual."
Barrantes said that each character has a "complex."
"They ask: where do I find purpose, where do I find meaning in life and is it even something to find?" he said.
Barrantes said he wrote the novel from his experiences after graduating from UVM and moving to Paris to pursue writing.
"I fell in love with the city, fell in love with a girl and fell in love with the idea of writing," he said.
But it wasn't until Barrantes had been rejected from 14 master's programs and attempted to write his first novel that he decided to become a writer.
"It was the moment I got rejected from all these programs and accepted my novel as crap," he said. "That's when I really fell in love with writing, because I chose I am going to do it regardless."
Barrantes' former UVM advisor, professor Jonathan Huener, said he was a "student of tremendous ability and talent" aided by his studies in foreign languages and European studies.
"Students often don't realize what a foreign language can do in improving your writing immensely," Huener said.
Like the character in his novel, Barrantes faced a choice between two careers and many interests.
"I was good at academics, I was expected to become an academic. But I also wanted to go to Paris and write a novel," he said.
Junior Hannah Cole said she thinks her post-graduate future could involve an English major and writing.
"I think employers want to hire liberal arts majors because of their critical thinking skills," Cole said. "I would love any job as long as I get to write."
When it come to choosing a path, Barrantes said that "asking the questions are much more important than deciding the answers."
"Career is not like a ladder anymore, it's like a mosaic of experiences that fills out," he said.
Barrantes' novel "Slim and the Beast," is now on sale on Inkshares' website and available in paperback.
Inkshares is a "crowd-driven" publisher with the goal of connecting readers with writers, according to their website.
Authors can pitch their story ideas to the community and Inkshares provides the resources, according to the website.