BSU celebrates Black History Month
When sophomore Harmony Edosomwan came to UVM last year, she found a community in the Black Student Union.
"I went to every single meeting last year and wanted to run for president to shift us in a new direction: a little more politicized," said Edosomwan, now president of BSU.
The BSU was founded in 2003. It is a place of sanctuary for students of color and a place where others can learn about black culture, their website states.
"It's just a black space and it's such a beautiful thing," Edosomwan said.
The BSU's mission statement has seven principles: leadership, community, awareness, dedication, equity, respect and scholarship.
"We have a mentorship thing where people can learn about organizing and activism and what it means to be a black leader on campus," Edosomwan said.
The BSU was also helped organize the march on Waterman in fall 2017 that resulted in a meeting with University President Tom Sullivan where the students voiced their concerns about diversity at UVM.
A September 2017 Burlington Free Press article quoted President Sullivan saying, "our goal is to reach an understanding of the concerns received today, as well as identifying a path forward that assures progress."
Edosomwan said that people are calling it the third Waterman takeover.
Students have also held protests for the cause of diversity in April 1988 and 1991.
There are other ways the BSU is promoting diversity awareness on campus.
On Wednesday Feb. 21, in honor of Black History Month, BSU is teaming up with UVM Program Boards to host a private screening of "Black Panther" at the Roxy Cinema.
BSU will host its annual fashion show Saturday Feb 24.
"We fly out designers from different urban communities and they showcase their work," Edosomwan said. "We have models who are students of color. It's really fun."
The theme for this year's fashion show is "For the Culture." It focuses on West African culture.
Edosomwan loves Black History Month, a time when people take a keener look at black history and culture, she said
The BSU is present throughout the year, hosting general meetings Wednesday nights.
Edosomwan has introduced new things to these meetings.
"I think my favorite part about this month so far is that we just started an intellectual talk series," she said.
The series draws from topics chosen by the general body that are difficult to talk about.
One week the group talked about who can use the "n-word."
Something else Edosomwan has been focusing on in BSU is oneness: "not uniformity but unity which is really important," she said.
Every meeting ends with members standing, holding hands and repeating a quote by Assata Shakur, former member of the Black Liberation Army.
"It is our duty to fight for our freedom. It is our duty to win. We must love each other and support each other. We have nothing to lose but our chains," the quote states.
"We repeat that twice so we understand that we are oneness and we are here for each other, to protect and serve and support each other," Edosomwan said.
Tickets for the fashion show can be bought now at Tickets.uvm.edu This event, as well as the Black Panther screening are open to everyone.
"We're a space for everyone to come," Edosomwan said. "Even if you're new to all this."
Tickets for the fashion show can be bought now at Tickets.uvm.edu This event, as well as the Black Panther screening are open to everyone.
About the Contributors
Katie Brobst, Assistant Life Editor
I am an English and Film & Television Studies double major here at UVM. I was homeschool through high school and transferred here after attending CCV's...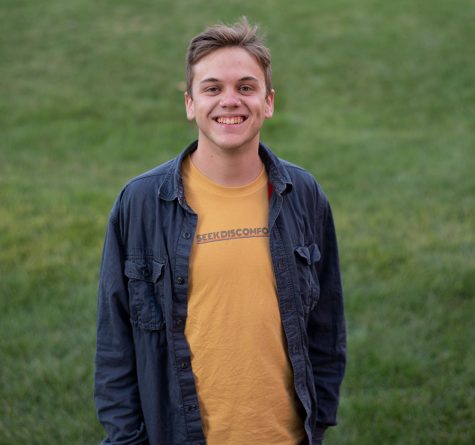 Sam Litra, Social Media Manager
Sam Litra is the Social Media Manager for The Vermont Cynic. Now a junior health sciences major, he joined the Cynic in January 2018 as a staff photographer....