Harvest Café has best food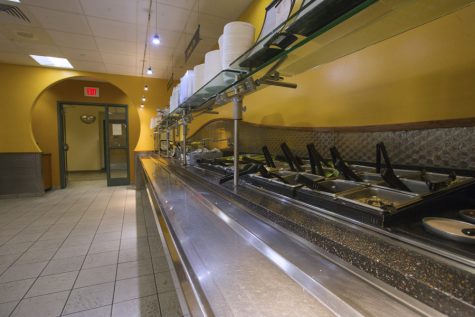 As a college student, finding a good deal is my idea of thriving, especially when it comes to food.
So, I usually avoid buying any meals on campus because of how expensive all of the options are. But fortunately, there is another way to dine at the University without spending every cent you have.
The dining options at the UVM Medical Center offer some of the least expensive food around, and their impressive health and quality goals create some deliciously nutritious food.
"Our priorities include offering meat that is raised without the use of non-therapeutic antibiotics, increasing the amount of organic food that we offer and decreasing food waste whenever possible," said Diane Imrie, director of Nutrition Services at the UVM Medical Center.
Harvest Cafe is located in the McClure Lobby and is the location most accessible to UVM students.
"It's really cheap and has lots of options, especially for vegetarians," junior Marley Zollman said.
The cafe offers various soups, salads, a yogurt bar, grill options and a main dish of the day.
With most items coming in under $5 and operating hours from 5 a.m. to 3 a.m., food is readily available to students and perfect for fueling late night study sessions.
My favorites are their salmon-mango-soba noodle dish and their well-stocked salad bar options.
The beautiful restaurant-style Garden Atrium is located in the East Pavilion, and serves up breakfast and seasonal plates.
Food and drinks are ordered at the main counter and delivered to the table.
Their breakfast options are fantastic, with dishes like poached organic eggs and braised pork shoulder, pickled tomatillos and cornbread.
"We welcome not only students from UVM, but staff as well, to dine with us whenever they like," Imrie said.
If you're hungry on campus and looking for quality food, it's hard to beat the offerings at the Medical Center, in taste and in price.