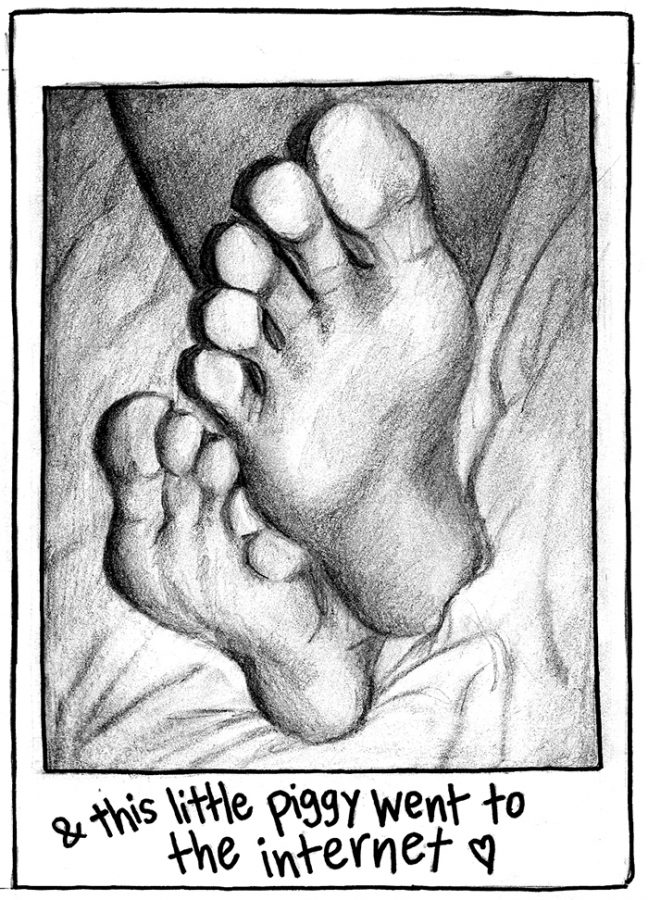 Brigitte Riordan
About a year ago I fell into a paid writing gig when I launched my online foot dominatrix domain.
What kind of jobs are out there for English majors? Well, this is mine, and it was hardly well planned. I stumbled into this profitable side hustle through Tinder. I had just taken a break from college, was dead broke and spent a lot of time on dating apps.
I swiped right on a nerdy 23-year-old accounting major at a community college whose "true passion is literature."
He was pretty transparent and direct about his foot fetish. His first message to me read something like, 'how much could I pay you to step on my face and make fun of me?'
I'd say I'm open to trying new things. I talked to him for a while before we met up, and he shared the details of his experience having a taboo, albeit common, fetish and I shared a lot of pictures of my feet.
Foot fetishes can be attributed to cross-wiring in the brain. In 1999, neuroscientist V.S. Ramachandran found that in the part of the brain that recognizes body parts, feet and genitalia are adjacent.
This fetish is neurologically explainable and shockingly common. In the AOL search data leaked in 2006, 86% of the time the word 'fetish' was included in a search, so was the word 'foot.'
Foot domination is just a subcategory of the vast umbrella-category of foot fetish. Not all foot fetishes involve humiliation and submission, but his does.
After we first met, we became friends, and soon he learned more about my life as a broke English major. He asked me to write short stories for him. I told him I'd do it for $20 a page.
Every week, he described his fantasy, I wrote five-ish pages, and made $100. I crafted tales about kickboxing matches, athletic bullies with smelly feet, and all sorts of other things.
I had become proud of my newfound persona and knack for erotic writing. Eventually, I decided to conquer the Internet. There are people who make a living just from posting YouTube videos of themselves slipping their shoes off, and then selling their shoes and socks online.
I was fascinated by this online community, full of people who profited off of something so strange. Alternatively, people often stay anonymous online and spend hundreds of dollars every month on their fetish, or, "blow all their money on feet," as my friend puts it.
Most accounts, like @mycutietoes21, have the line "DM for prices for pics/vids" in their bios along with links to their Amazon wishlists and PayPal. There it was: anonymity and pricing with no regulations.
I made an Instagram account under a different name, posted photos of my feet and shoes. I followed several accounts and found thousands of people who were banking on this mass online foot fixation (the term "foot model" will never be the same).
My friend guided me through the best tags to use and the best places to post the link. The tags alone show a variety of fetishes: #goddessfeet, #bigfeet, #softfeet, #dirtyfeet, #smellyfeet, #naturalfeet. I woke up the next morning with eight hundred followers. The more I posted, the more the number grew.
I had a devoted group of 'fans' who commented on every photo and messaged me offering to pay for photos and videos of my feet, doing things like stepping on bananas.
I still had all these short stories on my computer, so I published all of them under my alias on Amazon and shared the links to buy my books with my followers. Self-publishing online is easy, and within a few days I had my foot-fiction ready for purchase and download.
I hardly update my Instagram now, but I still make some royalties off my several stories and I can return to it when I'm in a pinch. I've always dreamed of being a writer and making money doing it, though I never quite envisioned it to happen this way.