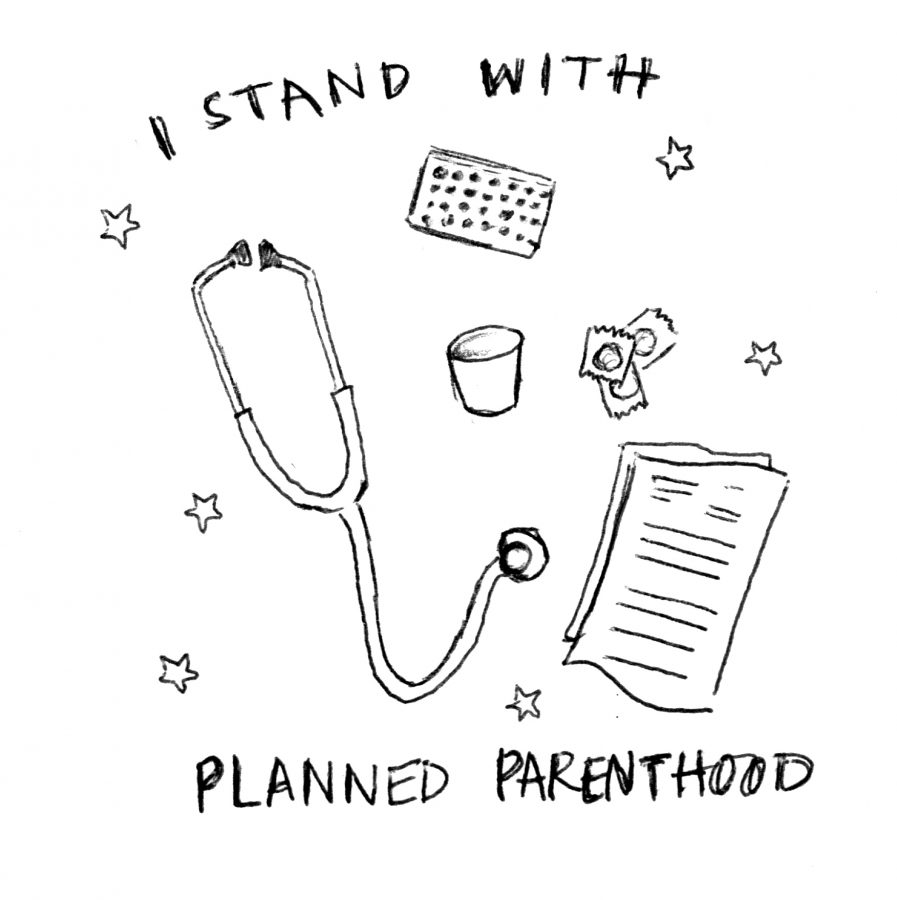 Greta Bjornson
With national talks about Planned Parenthood lately, I decided I should head over there and see what all the fuss is about. It had been a while since I was tested for STI's and figured what better way to support Planned Parenthood than by becoming a patient myself.
I scheduled an appointment for an annual exam on their website and five days later headed over for my appointment.
Running 10 minutes late, I rushed in. Rather than being greeted by angry protesters, there was a friendly face ready with some paperwork.
A sign read "we are sexual health experts, nothing you say will freak us out," putting my mind at ease that I was going to be taken care of.
I sat down in the waiting area, filled out some paperwork and handed it back to the woman at the desk. She suggested I drink some water as I would be leaving a urine sample for an STI test.
I grabbed a Dixie cup, took shots of some good ol' H20 and walked around the waiting room. I was expecting the walls to be stark white like most doctors offices, but was pleasantly surprised to see bright pink, orange and blue.
About 10 minutes later, a young woman in purple scrubs called me into a room where she took my vitals and asked me some questions about my medical history.
I was very impressed that when I had mentioned I had an eating disorder, she asked me to step on the scale facing backward, something most physicians ignore.
I felt that instead of being grilled on my medical, social and sexual history, we were having a conversation. I did not feel any judgement and felt as though we were friends catching up over coffee.
Turns out, as I am not 21, I could not get an annual exam that includes a pap smear and breast exam because most insurance companies will not cover them until you are that age, as cervical cancer in very rare in people between the ages of 15 and 19 and has been on the decline since 1970s, according to the CDC.
The health assistant switched the appointment to a birth control consultation and STI screening, including an HIV quick test.
We talked birth control options and I was presented a paper chart with a plethora of choices.
At this point, a nurse came in and answered all questions I had, regarding the amount of hormones in each method as well as methods I was not a good candidate for. She even offered to have me scheduled for an appointment if I wanted an IUD or arm implant.
I told her I wanted to think about it a bit more and she offered to prescribe me a pack of birth control pills I was previously using so I would be protected in the meantime.
I left with plenty of condoms and information, with my mind at ease knowing that if I ever ran into a problem pertaining to my health — particularly my sexual health — I could easily make an appointment and be seen quickly.
Planned Parenthood is like a good friend: they have your back when you need them. So I will be a good friend to them and have their back when they need me by donating to the Planned Parenthood Action fund and writing my senators on why they should support Planned Parenthood.