SGA reflects on Black Lives Matter
In one week, UVM received media attention from FOX News, the Huffington Post, Breitbart News Network and the Washington Post, just to name a few.
The decision by SGA to put the Black Lives Matter flag next to the American flag outside the Davis Center sparked national conversation, and also prompted plenty of controversy on campus, all of which SGA had to respond to firsthand.
SGA President Jason Maulucci fielded countless calls in the week following the BLM movement and demonstration at UVM.
"I did receive very nasty messages, and even threats, from people around the country, which, of course, was hard," Maulucci said.
Those who objected to the BLM flag said it professed the University's support for a "hate group."
One commentator on UVM's Instagram page wrote, "Not at all surprised that UVM would condone this racist organization which promotes the murder of white people and police officers."
Another commentator found it wrong for a public university to show support for BLM.
"I happen to agree with BLM but this is not right. It's equivalent to flying a Republican flag on campus," they wrote. "BLM is an independent political organization … The SGA should be ashamed of themselves."
Despite the backlash, Maulucci found the student body reaction to be a positive one.
"The general reaction from UVM, I thought, was very supportive, as exemplified by the peaceful demonstration that took place late that Monday afternoon," he said.
"I think UVM students understand that there is a serious problem in this country surrounding racial inequality and that you cannot solve a problem unless you first recognize that there is one."
Despite student support for the flag, it was stolen soon after it went up. However, Pat Brown, director of Student Life, and his wife quickly created a replacement.
Maulucci expressed disappointment at the theft, but explained "it underscored the necessity of having [the flag] up in the first place" and that he was "incredibly proud to know Pat Brown" following the event.   
Although it was a difficult week for SGA following the BLM reaction, Maulucci was quick to put the situation in perspective.
"It was nothing compared to the injustices that millions of Americans have to go through each and every day simply because of the color of their skin," he said.
About the Writer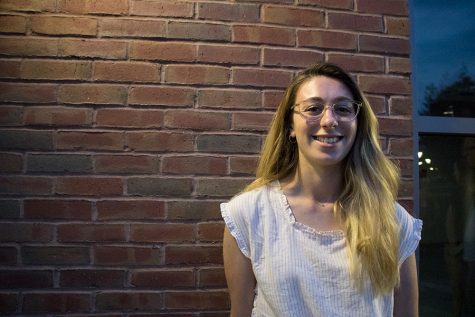 Greta Bjornson, Editor-in-Chief
Greta is a senior majoring in English with a concentration in writing and a minor in art. She joined the Cynic as a first-year after transferring to UVM...