The 411 on going Greek this semester
Each fall, SGA-recognized clubs gather around campus to convince new members to join their ranks.
But, for some organizations, the process of joining looks a bit different from signing a name and email on a sheet of paper.
For Greek organizations, gaining new members means going through the process of recruitment.  
Although students may be invited to join a fraternity or sorority at any point in the year, one of the most popular times is at the beginning of the fall semester, according to UVM Fraternity and Sorority Life.
Those looking to become involved in one of the University's 15 fraternal organizations can expect a busy and informative week.
Formal sorority recruitment takes place Sept. 22 to 25, while fraternity recruitment weekend occurs Sept. 10 to 11.
Although both fraternities and sororities recruit new members at the start of the semester, the processes are different and distinct, according to FSL.
"I wasn't considering joining a sorority at all until I got to campus," first-year Emma Tichner said. "My RA spoke really highly of it, and now my roommates and I are thinking about it."
"The formal recruitment process gives women interested in joining a sorority the opportunity to have one-on-one conversations with members in each of our six sororities. It is a fully-structured process,"  a spokesperson for FSL said.
"For our fraternities, the recruitment process is more informal than for our sororities. Each individual fraternity creates their own schedule of recruitment events for the semester."
Although hazing has cast a shadow over Greek organizations at other universities, UVM FSL "has a zero-tolerance policy against hazing," they said.
Additionally, students looking to become involved in a fraternal organization must uphold the academic standards required for participation.
According to FSL, the minimum GPA required to join is a 2.5, but in spring 2016, the average GPA reported for UVM sororities was 3.28. Last spring's fraternity GPA average was reported as 3.01.
FSL said UVM fraternal organizations differ from those at other universities for their inclusion and values.
"At UVM, our Fraternity and Sorority Life community is just that—a community," the FSL spokesperson said. "Though we are mid-sized, we see ourselves as a tightly-knit organization that frequently sees communication, collaboration and friendship among each of our unique groups."
Although "rush" is often used to explain the recruitment process,"we want people to make the most educated decision they possibly can around joining a fraternity or sorority and by no means 'rush' into this decision lightly," FSL said.
About the Writer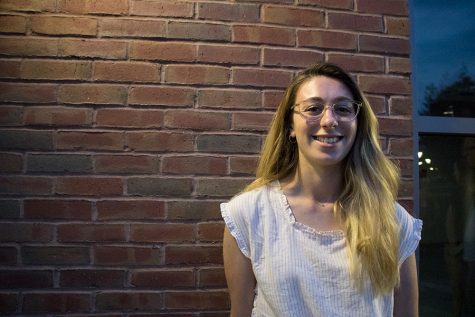 Greta Bjornson, Editor-in-Chief
Greta is a senior majoring in English with a concentration in writing and a minor in art. She joined the Cynic as a first-year after transferring to UVM...