The creation of the Book Nook
Every day, countless students filter through the Davis Center. Many drop by Brennan's, popular for its local ingredients and extensive menu. But some congregate there for a reason other than a maple milkshake craving: a visit to the Book Nook.
Founded in 2010, the Book Nook is tucked away in a corner of Brennan's and consists of content entirely donated by students and faculty. JP Marton, Davis Center custodian, creator and caretaker of the Nook, was inspired by students "breaking open books instead of laptops."
When an empty, unused bookcase showed up in Brennan's, Marton had shelves installed and brought his own books to fill the case after painting it and posting a "free to adopt or give" sign. And so, the Book Nook was born.
"After nearly emptying my library, I contacted Kate Strotmeyer of Student Life and told her, 'I think we are onto something special,'" Marton said. "The Book Nook from that point onward has been a big collaboration at UVM and the community."
The range in content on the Book Nook shelves is extensive, as the only type of book not accepted is textbooks.
"The best books are the ones that have meant something special to the reader, and they would like to pass the inspiration on," Marton said. "We take great pride in being able to provide the most informative, entertaining and timeless reading."
According to Marton, in a typical week students adopt between 10 and 30 books from the Book Nook's shelves, a figure he calls "amazing and gratifying."
Yet, Marton would also like to get the word out about the Nook and establish it as the primary destination for beloved books of students, faculty and staff. Marton hopes to continue the Book Nook and establish its legacy.
"I hope to be [caretaker] for the next 25 years … my goal is to help establish the Book Nook as a venerable tradition that will always shine a bright light on the special students who choose to attend UVM, to make it their university and alma mater," Marton said.
The Book Nook is "a light that reflects the openness, literacy, creativity and practical brilliance of UVM students out to the nation and the world," he said.
About the Writer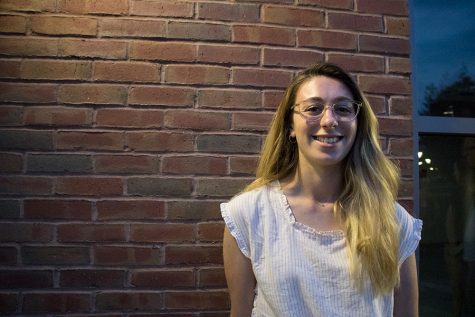 Greta Bjornson, Editor-in-Chief
Greta is a senior majoring in English with a concentration in writing and a minor in art. She joined the Cynic as a first-year after transferring to UVM...