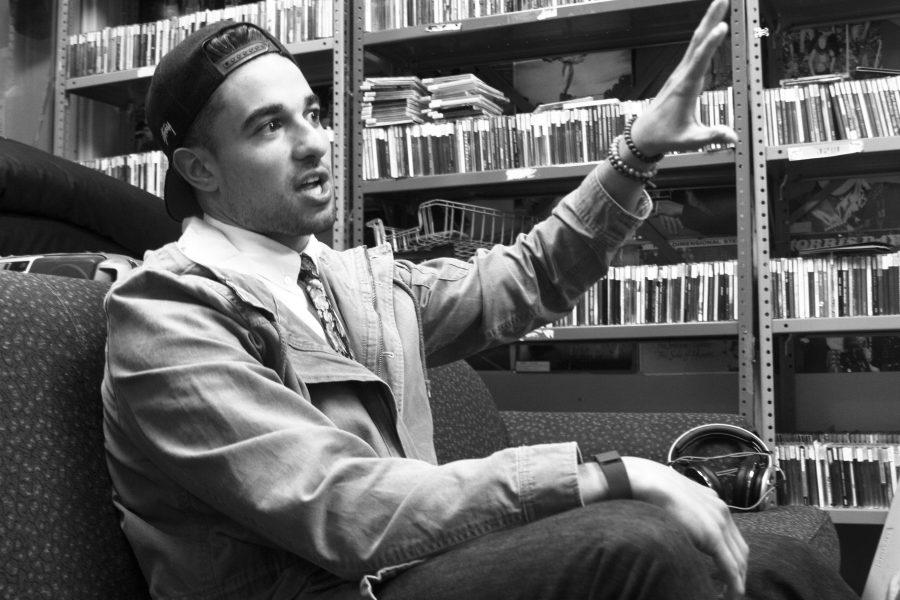 One UVM senior is on a mission to give students the opportunity to save a life.
Dan Batista recently became a campus ambassador for the Gift of Life Foundation.
The nonprofit organization works to find blood donors for bone marrow transplants, according to their website.
It's not just the student participation that Batista wants to see in the program; he said he wants volunteers to raise awareness about the possibility of saving a life and making a difference within the community.
Batista traveled to Florida where he learned about Gift of Life's mission.
As UVM's ambassador for the foundation, Batista said he aims to increase the chances of finding a successful donor-to-patient blood match, particularly from UVM students.
Gift of Life Project Manager Alec Burkin said he donated his blood to a woman with leukemia and highly encourages students to get involved.
"There was nothing I did previously in life to become more qualified than my peers to be a donor," Burkin said. "It only takes one person to save a life."
Batista's first plan is to run cheek-swabbing drives across campus. The goal: 500 cheeks.
"It's a very doable goal," Batista said. "Our student body is around 11,000 people, so 500 shouldn't be too difficult. The more people we can get, the higher the chance of finding a match."
The cheek-swabbing process is quick and efficient, he said.
"Fill out a questionnaire, swab cheek and the information is sent to a lab for analyzing. You're done in 60 seconds," Batista said.
The cheek swabs take the place of blood samples at donor drives and donors are registered worldwide, according to the Gift of Life website.
Students are encouraged to make a donation at the drive.
World Marrow Donor Day, Sept. 19,  was when Batista had his first on-campus cheek-swabbing drive.
Batista said he can't do it by himself.
To be successful at running future drives, he said he will need as many student volunteers as possible.
"I'd like to partner with fraternities, sororities, sports teams and get students trained to run drives and swab cheeks," Batista said.
Sophomore volunteer Kate Drew said she believes this is one of the few medical organizations on campus that is available to any student.
"I have a passion for helping people, and it would be great to make this successful," she said.