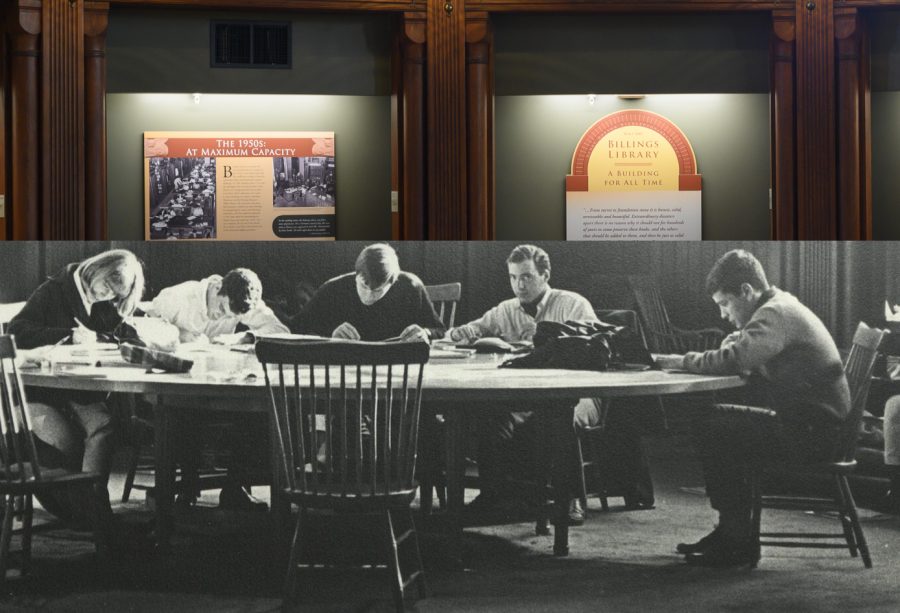 Photo Illustration by Stephan Toljan
A look into the past: Billings
February 5, 2020
The Billings Library students are familiar with is not the only one that exists. In fact, there are two "Billings" Libraries.
One sits on UVM's main campus and a second stands in Billings, Montana.
Both are named after the same family, but different members.
The UVM building is named after Frederick Billings, an alumnus from UVM's class of 1844, according to research conducted by David Provost in 1999.
The construction of Billings Library was completed in 1885 and was designed by the 19th century architect H.H. Richardson.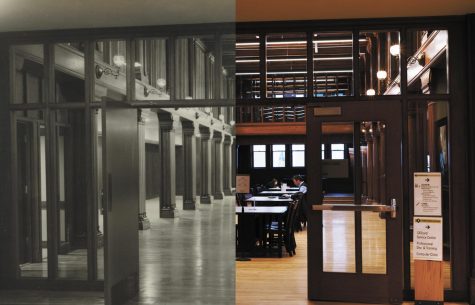 Billings contributed $75,000 to the construction of the library, which he commissioned to house Vermont conservationist George Perkins Marsh's library, according to Provost's research.
The $75,000 that Billings contributed would be equivalent to about $2.1 million today, according to Consumer Price Index statistics from the U.S. Government Publishing Office.
The building features an almost entirely wooden interior, although the outside, including the slate roof, is made of stone.
Richard Watts, director of the Center for Research on Vermont, which moved into Billings from Lafayette Hall in September 2018, said that his favorite part of having his office in Billings is the wood detailing.
"Lafayette [Hall] was more institutional feeling," he said. "I think I might have had linoleum floors, linoleum walls, bright fluorescents. The difference is night and day."
Sophomore Alexa Mihale said she goes to Billings for the low noise level and that during the week, there are not many people in there.
Billings stood as UVM's main library for 75 years until Howe Library became the central library in 1961, according to the Bulletin of the Carolyn and Leonard Miller Center for Holocaust Studies.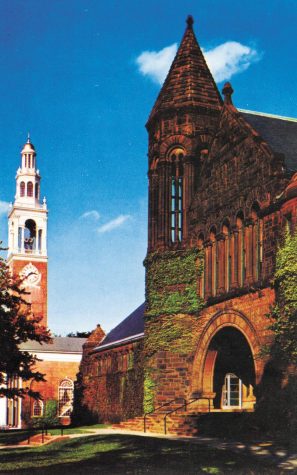 Howe Library was built in order to take pressure off of Billings, which had reached capacity due to a growing student population and book collection, according to the Bulletin.
Billings was converted into the student center in 1963, a role which it served until 2007 upon the completion of the Davis Center, according to a June 2019 Cynic article.
As of October 2018, following $11 million in renovations, part of Billings Library was rededicated as the Miller Center for Holocaust Studies, according to the Bulletin.
The exterior of Billings is currently undergoing extensive restorations to address wear to the brownstone, according to Scott Goodwin, deferred maintenance project coordinator for UVM's Physical Plant.
Today, the building serves as an academic center on campus, hosting quiet study hours and acting as the permanent home for the Center for Research on Vermont, UVM's Special Collections and the Miller Center for Holocaust Studies.
Though it has a long history of renovations and remodeling, Billings Library has stood between Ira-Allen Chapel and Williams Hall for 135 years.