A look into the past: Old Mill
When asked if she knew what Old Mill looked like before 1880, sophomore Sinéad Murray said, "I don't."
Murray, by nature of her political science major, spends a lot of time in Old Mill, the home of the political science department.
Every UVM student is familiar with the image of Old Mill. The center section of the building  is one of the most utilized symbols of the University, artfully displayed on brochures, the University website and the University seal.
Old Mill is one of the oldest buildings on campus, originally built in 1829, but the building that students walk by daily was not the first to stand there.
The original UVM central college building stood where Old Mill stands today, according to a June 1887 Burlington Free Press article.
The article states that the building was completely destroyed by fire May 24, 1824.
The building was the first to grace UVM's campus and was the first to be built for the purpose of the University.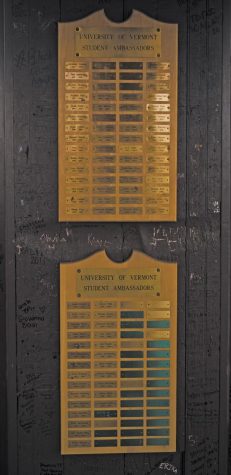 The Old Mill that can be seen today did not exist in its current form until the 1880s. Between 1824 to the 1880s, the building underwent drastic changes, according to an 1883 Cynic article.
The name "Old Mill" was coined by students, dating back as far as 1846, according to the Free Press article. After the consolidation of the three original buildings into one, students noticed that it looked like a mill, and thus began to call it "the Mill."
As time passed, both building and title grew older to such a point where "Old" was fondly added to the name, a title that has now stuck with the building for over 100 years.
It began as three separate buildings: North College, South College and Central College. Those were then connected into one building with a dome on top, and finally, to the Old Mill seen today, the dome exchanged for the now iconic tower.
Twenty-nine years after the original fire, the new building again was subject to fire damage, which is still evident in charred beams that help to support the structure.
However, fire is now less of a problem than moisture, said Sal Chiarelli, director of the Physical Plant.
"When you have a brick structure that is over 130 years old, [the problem is] constantly trying to keep moisture out," he said. "Moisture is the biggest problem with all of the buildings.
Even with the constant battle with moisture, Chiarelli said that the building presents very few problems.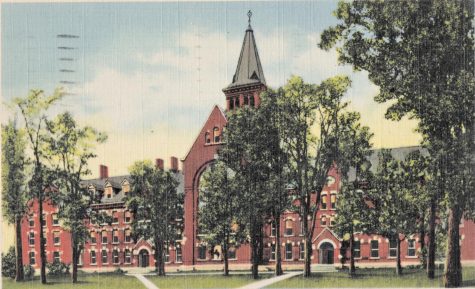 Today, in addition to political science, the building is home to the departments of geography, global and regional studies and others.
The architects who built the oldest buildings on campus, including Old Mill, put their heart and soul into them, Chiarelli said.
"The buildings here are wonderful buildings," he said. "They're iconic."