Chasing West
My friends and I departed on a Friday afternoon during the peak of summer, leaving behind our homes and any concerns for the time of day.
We'd entered into a losing race with the setting sun, united by our common western destination, winding through those vibrant green New Hampshire mountains without a look back. 2,297 miles, 35 hours and six questionably hygienic gas station bathrooms later we arrived in Albuquerque, New Mexico.
I was raised in the excessive familiarity of an isolated New England town, a town boasting a thriving tourist scene and more ski resorts than people of color.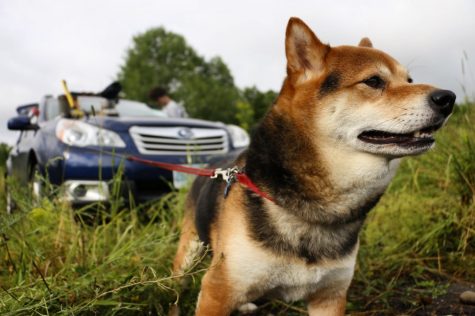 Although my family certainly traveled, we tended to limit our excursions to the east coast, exploring Maine and New Hampshire tirelessly, yet content with gleaning knowledge of the distant "West" through National Geographic photographs.
I think this was the root motivation for the trip – the idea of the vast unknown and the unfamiliarity that accompanies it. My friends and I had never ventured more than five or so hours from our homes, limiting ourselves to day trips and overnight hikes in the seemingly limitless White Mountain wilderness.
We'd had romanticized talks of "pilgrimages" out West. We had daydreamed of dropping everything and exploring the Pacific Crest Trail or the boundless beauty of Yellowstone. We'd had visions of camping under the stars, living off hand caught fish, and spending our days wrapped in the arms of mother nature.
While it wasn't possible to fully realize our fantasies so soon, this past summer I was able to take that initial exploratory step.
For the first leg of the journey I was fortunate enough to have the help of one of those old friends, Ian Lubkin, who was on his way to New Mexico to study at Albuquerque University. With his dog Alta as our third amigo, we piled the sum collection of our belongings into his blue Subaru Outback and headed on our way.
On that first night we left home with only one final destination in mind and no obligations in between. We cruised through the first few hours comfortably, passing familiar New England territory, bubbling with a freedom-fueled energy, as if our newfound independence would sustain us for weeks to come.
Conversation and laughter flowed freely that night as our motley trio left first New Hampshire behind, then Massachusetts, before pushing deep into the winding rural roads and thickly-wooded hills of upstate New York.
We weren't sure where we stopped for the night, and it didn't matter much. As the gas gauge crept low and the clock edged into the early morning hours, we pulled off into an abandoned field, the swaying grass standing nearly as tall as the car itself.
Once we cut the engine and surrendered ourselves to the natural world, a kind of surreal realization of our situation settled in: we were doing it.
We pulled a tent from my 45-pound all-inclusive hiking pack, unrolled our sleeping pads and bags and made ourselves at home with the crickets and the distant giggles of an enthusiastic creek. We gathered a few twigs and fell into our dinnertime camping routine, resulting in a "feast" of ham, potatoes and toast.
We rose with the sun, prepared some farm eggs, and, with the help of Alta, packed up our things back into our miniature makeshift RV.
Saturday was spent in the car. We continued through New York, stopping only at Anchor Bar in Buffalo, the famed birthplace of the buffalo wing. From here we drove nearly straight through the night, stopping every few hours to walk Alta and alternate behind the wheel.
Surprisingly, this wasn't the unbearable gauntlet we'd been bracing ourselves for. Up until this point we both had limited long-drive experience, and we'd braced ourselves for the pain and boredom of those 4-5 hour family vacation treks, each minute agonizing, without a second unnoticed or uncounted.
Instead we fell into a routine not far from enjoyable, napping off and on, our attention shifting from music to books and inevitably back to the unrelenting stretches of highway laid out before us.
As we passed through Ohio, Indiana, Missouri, Kentucky and eventually Texas, the color gradually drained from the scenery flying by. The tall pines were the first to go, leaving only their distant shrub-like cousins and occasional oak towering over the livestock fields.
For miles on end our only company was scattered cattle and thundering semi trucks emblazoned with massive brand names, advertising to the empty fields.
Soon after the sun rose we entered the desert zone, passing through Amarillo, Texas, the gas prices declining with our latitude.
Before noon, New Mexico swallowed us, and all greenery with us, leaving only bleak high desert plains stretching on for miles uninterrupted. Although we were running on little food and even less sleep, it was the excitement of the destination that pushed us those last few hours into the sandy city of Albuquerque.
Rather than rising magnificently, it seemed to almost grudgingly emerge from the plains, the few ranches sprinkled about morphing into a cohesive civilization built with the ingredients of asphalt, billboards and oppressive heat.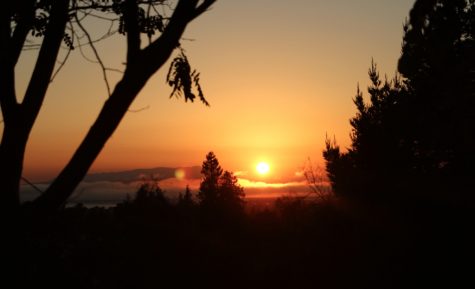 The city was no exception to the bleak Southwestern palette, each and every building created with a severely limited spectrum of browns and grays.
For the next eight days Albuquerque was my home. These were filled with desert hikes, canyons, camping, swimming, dog walks, sunsets, laughter and new friends, each of which could be a story of their own.
The following Tuesday I gathered my limited belongings and carefully traced out a cardboard sign: "LA or West: (probably not an axe murderer)." I planned to hitchhike, a kind of surrender to the flow of the highway and the spirit of the American adventure.
I spent the following seven hours stranded on highway curbs and rest stop entrances, presenting my sign and upturned thumb, doing my best to convince passersby that the straggly 19-year-old with a ratty Hawaiian shirt and even rattier mustache would be good company for the next few hours of their road trip.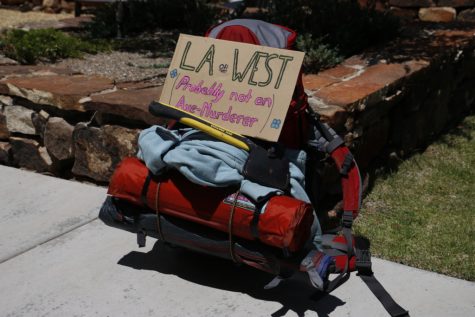 While I did receive several ride offers to Mexico and one gentleman who attempted to recruit me to rob a bank (promising plenty of "guns and scary masks" in his truck), the kind-hearted family or truck driver never pulled to the side to take me under their wing.
As dusk settled in and my crude sign was lost to the swallowing darkness, I decided to dig into my shallow bank account to buy a one-way Greyhound Bus ticket to Los Angeles.
The Albuquerque bus station was an adventure of its own, inhabited by diverse and fascinating specimens: a young father and son with only the clothes on their backs sharing a seat in the corner, a large older woman with a shopping cart and colorful pajamas sprawled over a three-seat kingdom, and a collection of nearly identical latino men dressed in tank tops and army shorts, engrossed in an '80s crime drama unfolding on a small pixelated television.
My bus left 2 a.m., and I'd arrived at the station 5 hours prior. As we entered the morning hours and the bus to LA was the final ticket left to board, the group grew, and the smell with it.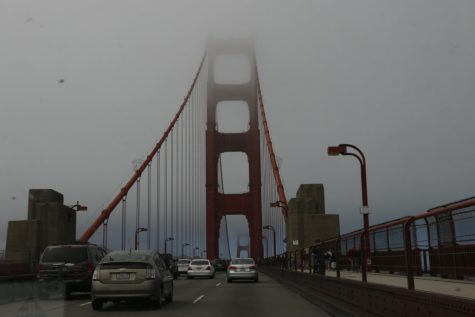 We finally boarded, the veteran driver grudgingly checking each ticket as if he had a personal vendetta against each and every paying customer. The following 17 and a half hours were some of the most grueling of my life.
We drove through a sleepless night, the air conditioning struggling as if clogged by the tangible stench hanging in the stagnant air. The sun rose with the temperature, the bus reading an exterior temp of 110 degrees, the interior not far behind.
Brief desert stops interrupted the rest of the journey, each mile adding another drop of sweat to my shirt.
When we eventually rolled into the Los Angeles station, the first half of my journey ended. From here I jumped to San Francisco, Northern California, Chicago and finally back home, colorful stories to be saved for another day.
All in all, there is no universal moral to extract from this story, no motivational pitch or grandiose inspirational message to concluded here. Rather, I hope that this serves as evidence, if nothing else, that sometimes "winging it" works out just fine.
Sometimes just going for it produces the best memories and most powerful experiences, even if your idea of "it" isn't fully articulated at the onset.
Not everyone can drop everything and head across the country (I certainly I wouldn't have made it more than a few miles without the generosity of friends and sufficient savings) but regardless I hope more people will expand their definitions of what is feasible, and ask themselves "why not?"