For Tom
The air was hot and thick as I stumbled outside of my Northwest Washington, D.C. home and into the golden morning light of a mid-July day.
At nine years old, I had big ambitions on my summer swim team and at my Corcoran Art School summer camp, so I packed up my pint-sized duffel bag and hopped into my dad's 2004 Volvo s60 to zip across town in time for practice. The car smelled like a potent cocktail of Dentyne Ice and moldy summer rain from the night before and the CD rack holding a handful of classic rock anthologies was filled with gum I'd not-so-successfully hidden stuck to their plastic sleeves.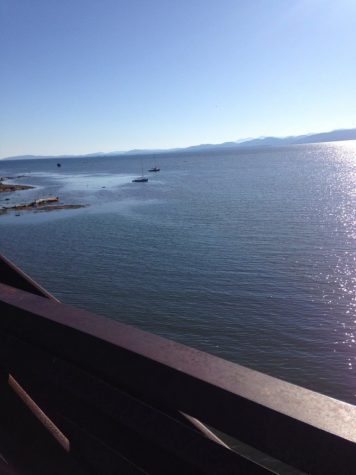 I sifted through my favorites, but what I wanted to find was already in the disc drive. As we turned right off of 30th Street and headed into Rock Creek Park, the opening chords of Tom Petty's "Learning to Fly" filled the musty atmosphere of our car.
We blasted the AC and opened all the windows as we wound down past the creek and under the vast oak trees lining Beech Drive all the way to the Maryland state line and beyond, passing vistas of the National Monument and the Basilica across Georgia Avenue all the while.
One of those few Washington mornings in July when the sun isn't already oppressively hot, it was a polaroid perfect summer moment as I jumped in the pool for my first lap. A flawless Tom Petty day.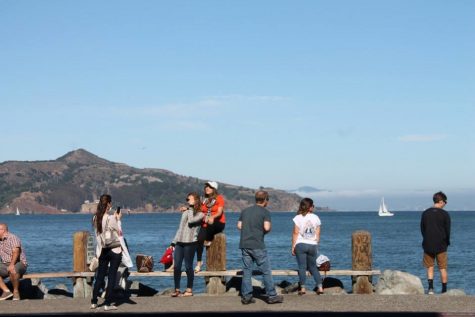 Years later at 17 on a Tuesday afternoon in Marin County I sat next to my mom on Redwood Highway barreling toward Point Reyes with those same chords ringing out from our shaky little rental car. Here we were among the golden hills and vast blue skies of Petty's California, and no other soundtrack would have been fitting.
We veered off to explore country roads snaking down coastal mountainsides and dipping in and out of redwood forests before reaching the great Pacific. A thick fog passed over us for about an hour or so as we stared into the abyss to the Farallon Islands barely discernable in the distance before a brilliant sun greeted us again for our ride back to San Francisco. An unmistakable Tom Petty day.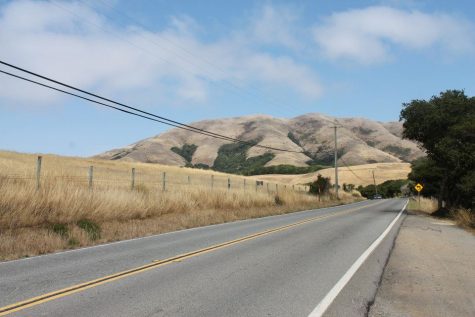 At 21, Oct. 2, I'm biking furiously on a Tuesday afternoon as far north as I can get before the sun goes down. "Full Moon Fever" blasts in my cheap headphones and I swerve between joggers, dog walkers and slow cyclists up the Burlington bike path with Lake Champlain glistening at golden hour, dotted with late season sailors and the occasional whitecap.
The Adirondacks hang tall and triumphant as I peek over my shoulder to take in the view for a second before dipping back into the deep woods. I peel back some forgotten fences to ride the newly paved sections of the trail, and coasting along I pass couples playing with perfect puppies and families walking hand-in-hand to the closest overlook before sunset.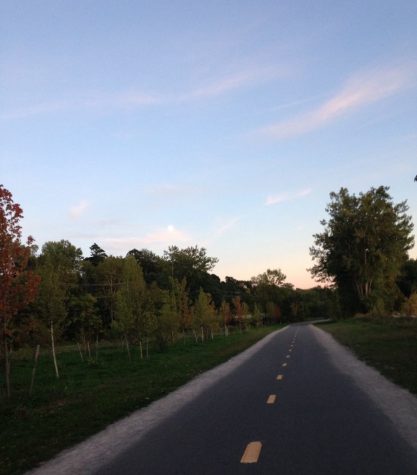 Finally, I break the trees at Maye's Landing not too high above the Winooski River and stop on the same wood and steel bridge I speed past almost every weekend on this ride. Somehow this view looks more brilliant, more blue, more delicious than it ever has. Those same old songs are still ringing in my ears as I take a deep breath and say goodbye to an old friend, a companion on so many sunny days, the voice in my head telling me to keep running down a dream.