Cat Chat – Who is Cher?
Hang on for a minute...we're trying to find some more stories you might like.
Who works at the Harris Millis Dining Hall? Multimedia reporter Chloe Chaobal interviews an employee of the HMDH, Cher Feitelberg, to find out.
Cat Chat is a bi-weekly podcast produced by Chloe Chaobal in Burlington, Vermont. The show covers topics ranging from the effects of Hurricane Irma on Puerto Rico to the struggles of finding off-campus housing in Burlington.
About the Writer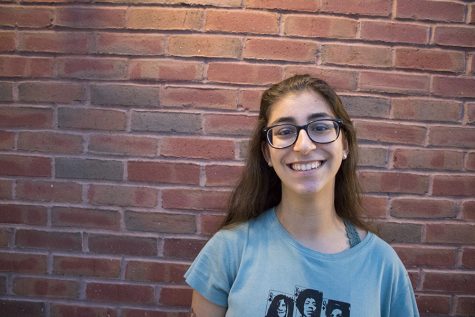 Chloe Chaobal, Podcast Editor
Chloe Chaobal is the podcast editor of the Vermont Cynic. She joined the Cynic as a news writer in her first semester of UVM. She also created "Cat Chat", a podcast series for the Cynic in her sophomore year. Chloe is an Anthropology major at UVM and a music and writing minor. She is from Anchorage, Alaska and enjoys playing guitar, piano, and the drums when she is not focusing on her Cynic responsibilities.