Counterprotest of white supremacy group just off campus
Roughly 250 anti-racism protesters gathered on Williston road Saturday to counter a rally planned by white supremacist group Patriot Front, according to Seven Days VT.
The Anti-Defamation League, a nonprofit focused on human rights, describes Patriot Front as "a white supremacist group whose members maintain that ancestors conquered America and bequeathed it solely to them."
"White supremacist groups like Patriot Front have no place in Burlington. I welcome the over 250 Burlingtonians and members of our neighboring communities who came together on Saturday to peacefully promote inclusivity and equality for all," Burlington Mayor Miro Weinberger said.
The anti-racism protesters, organized by Burlington People of Color caucus member Jabari Jones, were expecting a peaceful confrontation with Patriot Front at 11 a.m. according to a Feb. 10 Burlington Free Press article.
However, several masked Patriot Front members were seen demonstrating in City Hall Park carrying a banner reading "Reclaim America," leaving the counter protesters at South Burlington's Staples Plaza with no protest to counter.
About the Writer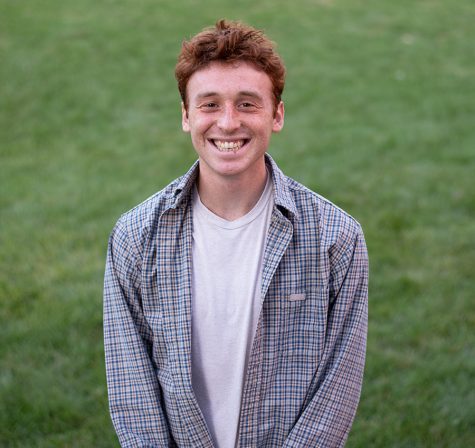 Alek Fleury, Managing Editor
Alek Fleury is an English and Political Science double major from New Jersey (the greatest place on earth). He dedicates most of his life to being the...