Activists speak on gun reform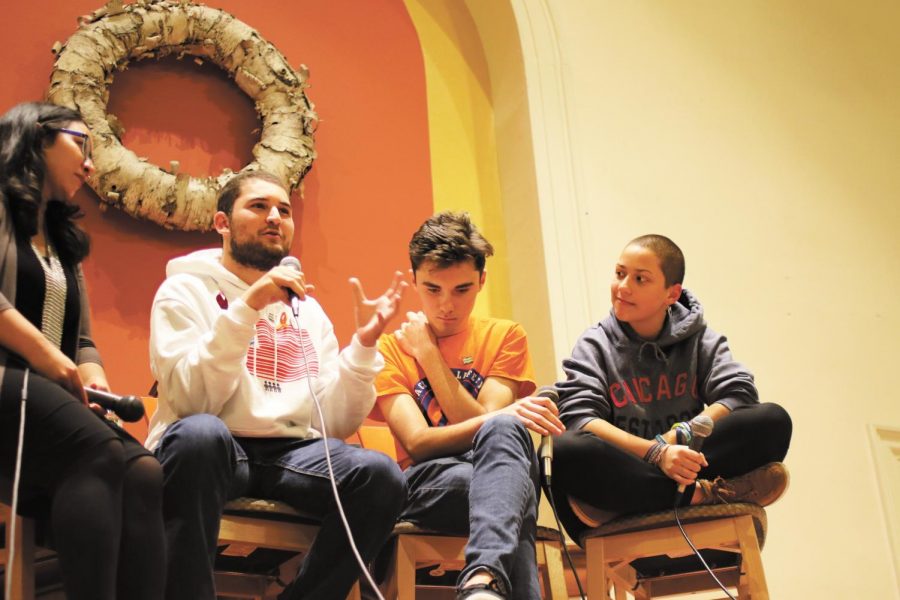 Three survivors of the Feb. 14 mass shooting at the Marjory Stoneman Douglas High School in Parkland, Florida visited Burlington during their book tour to give advice to young gun reform activists.
Activists and survivors David Hogg, Emma Gonzalez and Alex Wind made a stop Oct. 19  at the First Universalist Church in Burlington as part of their "Glimmer of Hope" book tour.
The book, "Glimmer of Hope," recounts the story of the March for Our Lives movement and the events following the Feb. 14 shooting, according to the publisher's website.
The book was written by the founders of March for Our Lives, including Hogg, Wind and Gonzalez.
The group's message for young people: go out and vote.
"Every time that a younger person doesn't vote, we are decreasing the impact of our voices in this country," Gonzalez said. "Every time you vote … you're getting a direct say in your government, and if you don't vote you can't complain, because you didn't try."
People of all ages overflowed from the pews onto the floor. The event was moderated by Kesha Ram '08, a former Vermont state representative.
Ram began by reading the names of the six victims of Vermont mass shootings in the past decade.
"That is the reason that we are here today, folks, is that we are losing Americans to gun violence," Ram said. "Especially our young people."
Hogg began the night by articulating the feelings of many gun reform advocates.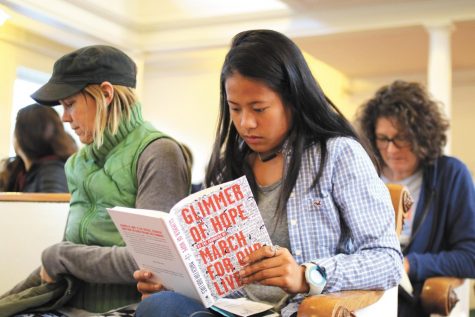 Sawyer Loftus
"The way I like to describe our work is in the same way as the people that advocated for safer cars and safer roads weren't anti-car or pro-car," Hogg said. "They were pro-people-not-dying."
Hogg and the others urged young people to go out and be politically active by voting, registering others to vote and engaging in thoughtful political conversations.
"The biggest thing we're advocating for is students … to walk out and vote," Hogg said.
One of the biggest takeaways Hogg wanted young people to have from the evening was that they don't need to wait to be empowered.
"On Feb. 14, we didn't all of a sudden gain power, we realized that we've always had it," Hogg said. "The only difference was that we stopped waiting for somebody else to stand up against violence and injustice in our country."
First-year Katelyn Key said she was glad the survivors came to Vermont to talk about gun reform.
"The biggest takeaway from tonight is realizing that regardless of whether you are registered as a Democrat or Republican, these are issues that we're facing today," Key said.
First-year Paige Bissaillon said it's easy to feel weighed down by the divisive politics of today.
"It seems like a hard time in America, so it's easy to feel disenchanted with politics," she said. "But still … I think that events like this give me some hope again."
About the Contributor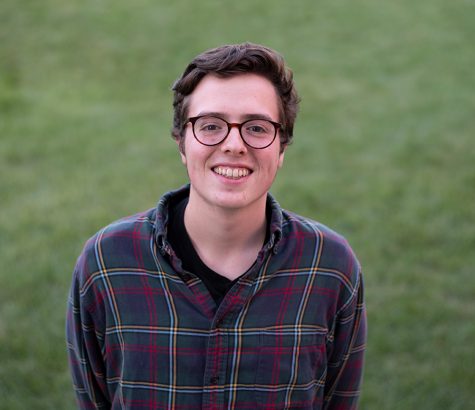 Sawyer Loftus, News & Sports Editor
Sawyer Loftus is the News Editor for the Vermont Cynic. He is a junior History major with a passion for News. This past summer he was an intern in the...