Board of Trustees meet for third time to close out the 2017-2018 academic year
Hang on for a minute...we're trying to find some more stories you might like.
The UVM Board of Trustees met May 18- 19 on the eve of the University's 217th Commencement.
The board is made up of 25 members, including President Thomas Sullivan, Provost David Rosowsky and Governor Phil Scott. This year they discussed two new renovation projects, a fundraising update and an increase in tuition.
The group has complete control over, and meets four times a year to manage the "affairs and property" of UVM, according to the Board of Trustees website.  
SGA Report
In his first report to the board as the President of SGA, junior Ethan Foley highlighted his priorities for his term. Foley said he is committed to further developing ideas regarding affordable housing in Burlington. He also said the board should adopt the "STEAM" philosophy of science, technology, engineering, arts and mathematic. The adoption of the STEAM philosophy will show UVM's commitment to liberal arts and humanities as well as the growing fields within STEM, Foley said.
Foley said that the University should continue looking into incentive-based budgeting to accomplish this philosophy. IBB is a controversial budget model proposed by Provost Rosowsky.
"IBB is the best model going forward," Foley said.
Move Mountains Fundraising Update
President and CEO of the University of Vermont Foundation Shane Jacobson announced to the board that the University's fundraising campaign "Move Mountains" has raised approximately $483,322,630.
The Move Mountains campaign began in 2015 and is now in its final year. Fundraising efforts began to change the face of the University into a more prestigious public research university, an October 2, 2015 press release stated.  The goal of the campaign was to raise $500 million, according to the press release.
"I anticipate that this summer we will be celebrating crossing that special moment, but we know that we will continue to the finish line of June 19," Jacobson said.
The money will be used to invest in both UVM students and faculty.
"The campaign will emphasize growing student scholarships, research, attracting top students, expanding programs, recruiting and retaining faculty and improving facilities," the October 2015 release stated.
IBB Update
University Budget Director Alberto Citarella, Provost Rosowsky and Arts and Sciences Dean Bill Falls gave a report to the board on IBB implementation.
Rosowsky said he has been working since 2013 to implement the model at the University. Rosowsky, Falls and Citarella said that the College of Arts and Sciences has been impacted by this model and could result in the elimination of several positions within the department.
However, this is part of a University and nationwide trend as more students gravitate towards the STEM fields, Falls, Citarella and Rosowsky said. In April, the College of Arts and Science voted to pass a resolution of no confidence in Provost Rosowsky and his support of the model, according to an April 24 VTDigger article.
Rosowsky said that IBB is the budget that the University needs to adopt, but it is not the solution to UVM's budget making challenges.
"IBB is not the solution to the very real and pressing challenges we face … it's a management tool that will empower our academic leaders to develop and manage their resources strategically, efficiently and effectively," Rosowsky said.
Update on Inclusion and Diversity
Wanda Heading-Grant, Vice President for human resources, diversity and multicultural affairs and Vice Provost Jim Vigoreaux gave the board an update on the diversity and inclusivity of UVM campus culture.
Heading-Grant began by thanking all the deans, provosts and the President for their work to make UVM a more diverse and inclusive campus.
"It's complex, it's tiresome, it's hard; but it is certainly rewarding when we get it right," she said.
Heading-Grant said that UVM has its own unique way of handling diversity and inclusion that doesn't necessarily fit other universities.
Through her work, all schools and departments have created documents about how to implement diversity, inclusion and equity, Heading-Grant said.
With those documents and recent comment from students, she said the University is in the process of creating a "promising document" of best practices around diversity, inclusion and equity.
Vice Provost Vigoreaux said that the University has a long history of commitment to diversity and inclusion, but has seen an increase in discussions around diversity this past semester.
An administrative team has had at least a dozen meetings with students representing the group NoNames for Justice, Vigoreaux said. The meetings have been very productive, he said.
"I certainly feel that the students have provided a very important perspective and knowledge," Vigoreaux said. 'They are speaking because they are deeply committed to social justice, regardless of what their experiences have been."
Vice Chair of the Board of Trustees Ron Lumbra gave a brief update on the Renaming committee's progress on renaming several buildings on campus. The committee was tasked with looking into renaming several buildings around UVM's campus after protests led by student group NoNames for Justice, according to a March 26 Cynic article,
The committee is using the Yale criteria for renaming the buildings, Lumbra said. The criteria looks at the context of the name and the impacts that the name may have, a Nov. 2016 Yale report on the criteria stated. The committee has received one proposal that meets the criteria, and the proposal is being considered, Lumbra said.
The committee will open up the proposal for a period of community comment in July that will last until September, he said.
The committee may be ready to make a formal proposal by the October 2018 Board of Trustees meeting, Lumbra said.
Approval of Two New Renovation Projects
The Board of Trustees also approved two new renovation projects that together total nearly $9 million.
The University plans to renovate the interior of Torrey Hall following a fire last summer. This is estimated to cost $6.3 million
Director of Capital Planning and Management Bob Vaughn said the funding for the project is coming from a combination of insurance money from the fire, gifts and external grants.
The University also plans to renovate the 439 College Street building, which is estimated to cost $2.4 million. Currently, the building serves a variety of purposes, including housing 16 students and a number of offices. The Hillel Center will be housed in the building following renovations, said Vaughn.
Renovations to the building will include staircases, windows and redoing the restrooms, Vaughn said.
UA Contracts
The Board of Trustees also approved a contract agreement between the University and the faculty union United Academics. Specific details on the agreement have not yet been released.  The agreement still needs to be approved by the faculty, said UA President professor Tom Streeter in a May 18 email.
Tuition Increase
University Budget Director Alberto Citarella announced that the University is planning to increase tuition for all students.
Citarella said that UVM plans to deliberately increase in-state tuition by 2.8 percent and out-of-state tuition by 2.7 percent.
According to the comparison of the FY 2019 proposed general fund budget to FY 2018 budget provided in the Board Book, in-state tuition will increase from $15,504 to $15,936. Out-of-state tuition will rise from $39,120 to $40,176.
The University will also increase Room and Board charges, Citarella said. Overall, the total cost for in-state students will rise from $29,792 to $30,768. Out-of-state students will see their total cost rise from $53,408 to $55,008.
About the Writer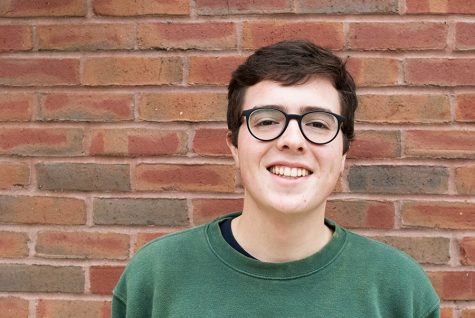 Sawyer Loftus, Assistant Breaking News Editor
Sawyer Loftus is the Assistant Breaking News Editor. He is a sophomore and is double majoring in History and Political Science. He is from Colchester, Vermont in his free time he loves to read, binge Netflix and snuggle with his dogs Daisy and Duncan. His favorite books are Brave New World by Aldous Huxley and Slaughterhouse 5 by Kurt Vonnegut. He joined the Cynic in January 2018 as a first-year in the Podcast section. He has been a Multimedia Reporter, Senior Staff Writer and Summer Editor at the VT Cynic.