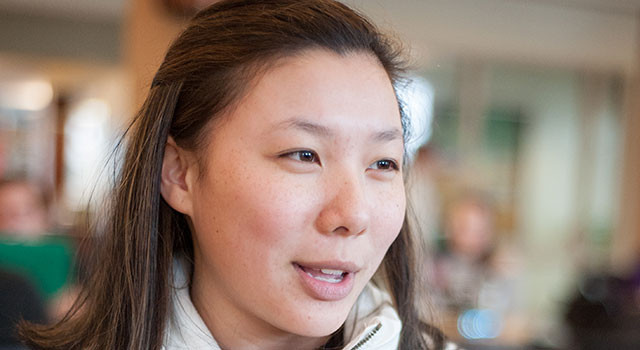 During winter break this year, the UVM Career Center paired about 55 students with various alumni as part of their new job shadowing program.
This opportunity allows current students to follow a former Catamount to their job in order to help them get work experience.
Amanda Chase, an internship coordinator and counselor at the Career Center, designed the program as an easy transition into the job market and a stepping stone toward an internship.
"It serves different purposes for different people," Chase said. "Some students look for a foot in the door at certain companies, some look for internship options and to make connections and some do it just to see if they are interested in a certain field."
The program operates on a first-come, first-served basis, and acceptance is not determined by class or GPA, he said. Applicants need to complete an essay and submit a resumé.
"This is like a first step in the job process, so we don't want to make it too difficult for people to do," Chase said.
Once accepted, Chase said she prepares a host.
"I kind of act like a matchmaker. I match students with all these different alumni in different companies based on what they were interested in and their majors," she said.
These hosts are scattered all over New England, New York and even Washington, D.C. and hold positions at Buckland Consulting, Partners in Health, Facebook and Westview Investment Advisors, among others.
First-year Elizabeth Haskell spent the day with UVM alumna Caitlin O'Neill, who is the public policy manager for Facebook in Washington, D.C., and she said it deeply influenced her career ideas.
"Before going, I wasn't officially a poli-sci major, and so after doing that, I came back from break and declared [poli-sci] as my major," Haskell said.
As she had her job shadow on a somewhat unusual day, she felt that she didn't have enough time to see everything she needed to see.
"If I had a longer time, I would have loved to see a regular day, and to see what [O'Neill's] office life was like."