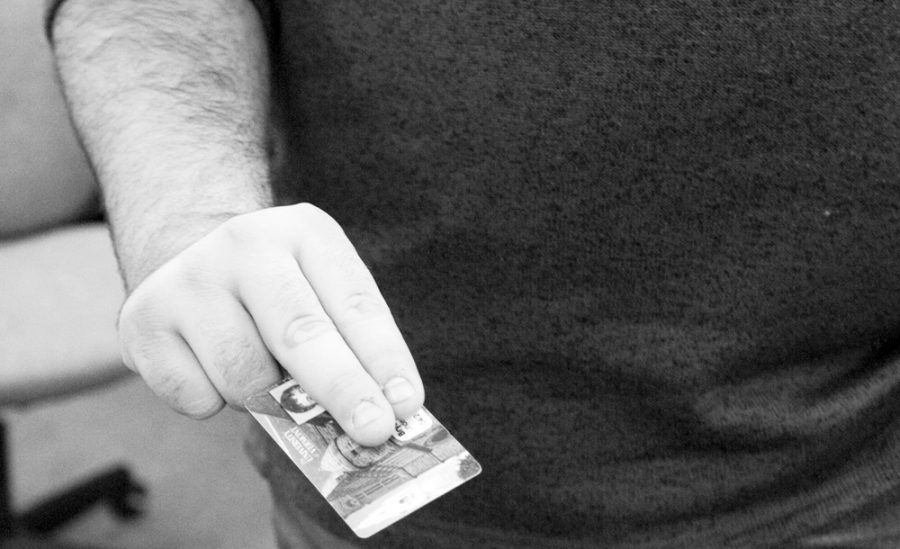 UVM will see a new CatCard design and system within the next year.
The University is "beginning to migrate away from magstripe technology," Mark McKenna, director of the CatCard Center said, which prompted the change.
Additionally, after 10 years with the same design, "it seemed like a perfect time for a face lift," he said.
One of the biggest new features being added is the "dual technology design," McKenna said.
Each card will still have a magnetic strip on the back, but door readers will be installed in dorms and other faculty buildings that will allow students to enter by tapping their card rather than swiping it, he said.
"The new cards are more secure," McKenna said. "They won't be foolproof, but you won't have worn-out cards."
The reflective image over the center of the ID card will still be present, as well as an added security feature of the UVM logo seal in order to prevent forgeries, he said.
There were around 20 to 25 designs to begin with, but these have since been narrowed down to six, he said.
"Two of the new designs are the Davis Center and UVM row," McKenna said. "Another is a portrait shot of Ira Allen chapel with a vibrant blue background."
First-year Emma Fischer said she thinks the current system works."I like swiping, but I don't like having to take it out every time," Fischer said. "The new tapping technology is really convenient."
Sophomore Alexandra Quinn said she thinks the new system is interesting.
"The cards are easy to use, but they fade out pretty quickly," Quinn said. "The [new] system sounds cool, definitely."
The exact date of the change is still unclear, but McKenna said he believes it will be soon.
"The decision for the design should be made in the next couple of weeks, and we're trying to use the new system by the end of the semester," he said. "It might be a little ambitious because of the CatCard office move, but we had it planned before."
McKenna said he anticipates a positive reaction from students based on the input received from students, faculty and staff.