Court witness accuses UVM of a smear campaign
Discrepancies have surfaced between a witness's court statements and her email comment.
The witness, computer programmer Monica Devino, testified in the Ruescher v. UVM case. She is a former co-worker of Cynthia Ruescher.
In court documents, Ruescher's lawyer said Devino experienced gender discrimination in the workplace. A male employee, Martin McLaughlin, pleaded guilty to a DUI in November 2016, but was not punished by the University, her lawyer said.
In September 2016, Devino was arrested for reckless endangerment and trespassing after bringing a gun to her neighbors' home and asking them to quiet down. Charges against were dropped.
UVM's lawyer brought up the charges in court April 16, and said Devino was "drunk" with a gun.
Devino stated in an April 19 email that none of what UVM's lawyer said happened, and UVM was trying to portray her negatively.
"They told me they were going to bring it up to silence me," Devino stated in the email.
She was suspended with pay for three months for the incident. She received a warning letter in December 2016, Devino stated.
In court, when Devino cut off UVM's lawyer as she was questioned about the September 2016 incident, the lawyer asked her if she was angry with UVM.
Devino said no, "UVM's awesome." She stated a different opinion overw email.
"#smearcampaign #UVMsucks #UVMtreatsstafflikedirt," Devino stated in the email. She said she worked for UVM for the last 20 years, and was fired in 2017.
She said she was fired for being sarcastic, missing a meeting for her daughter's orthodontist appointment and slamming her phone on a desk.
"UVM fired me without cause and is making up a story to fit their dialogue," she stated in an April 16 email.
About the Writer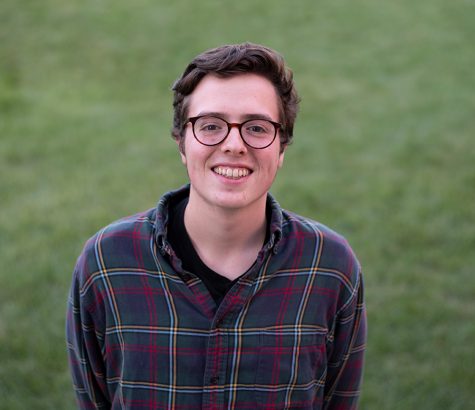 Sawyer Loftus, Editor-in-Chief
Sawyer Loftus is the News Editor for the Vermont Cynic. He is a junior History major with a passion for News. This past summer he was an intern in the...