Day in the life of UVM's Rally Cat
An ordinary cat sleeps most of the day, but Rally Cat is far too busy for that. 
This past Friday, Nov. 1, Rally Cat had many duties to attend to, including a women's field hockey game, a men's ice hockey game and VCat Friday. 
One Rally  Cat employee, who wishes to remain anonymous to keep the spirit alive, said VCat Fridays are an insane amount of fun to work at. 
"Every Friday, just walking around and seeing everybody and all of the cute little kids at the Living and Learning  Center preschool as part of VCat Fridays is amazing," he said. 
On this past VCat Friday, Rally was spotted giving out hugs in the lobby of Howe Library and walking along the Andrew Harris Commons as he moved towards the Davis Center.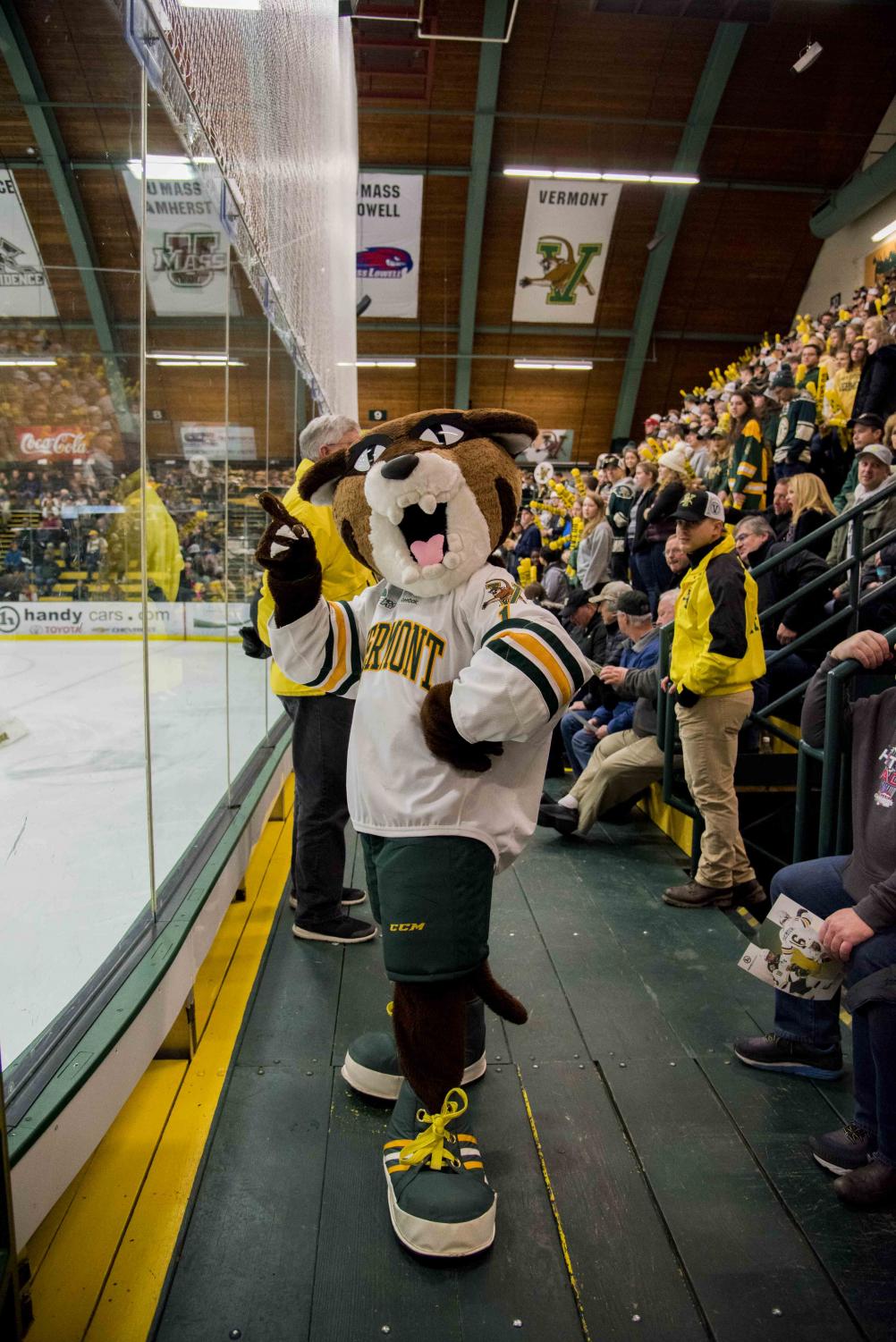 Getting ready for a shift as Rally takes a whole team and a lot of preparation, he said.
"We check in with Nora King [UVM director of marketing and fan engagement], to figure out what we're doing and determine what we will be giving away that day," he said. 
Then he runs down to the secret Rally hiding cave and conquers the most challenging part of the day: putting on the suit. 
The suit has many clips to attach, and each employee also picks Rally's outfit for the given event, he said. 
The main purpose of Rally's presence is to engage fans, which is a fun, yet tiring job, he said. 
"It's exhausting," he said.  "It's really, really heavy in there, and it's hot. I sit with fans or lean up against a fence and use that as a time to rest."
At Friday's men's hockey game, Rally could be seen waving a UVM flag, high-fiving fans and even throwing a frisbee down on the ice between periods. 
People tend to have different reactions to Rally's presence. 
"Some college kids get very uncomfortable when they see him," he said. "And with little kids there's always one in every group that is just absolutely terrified."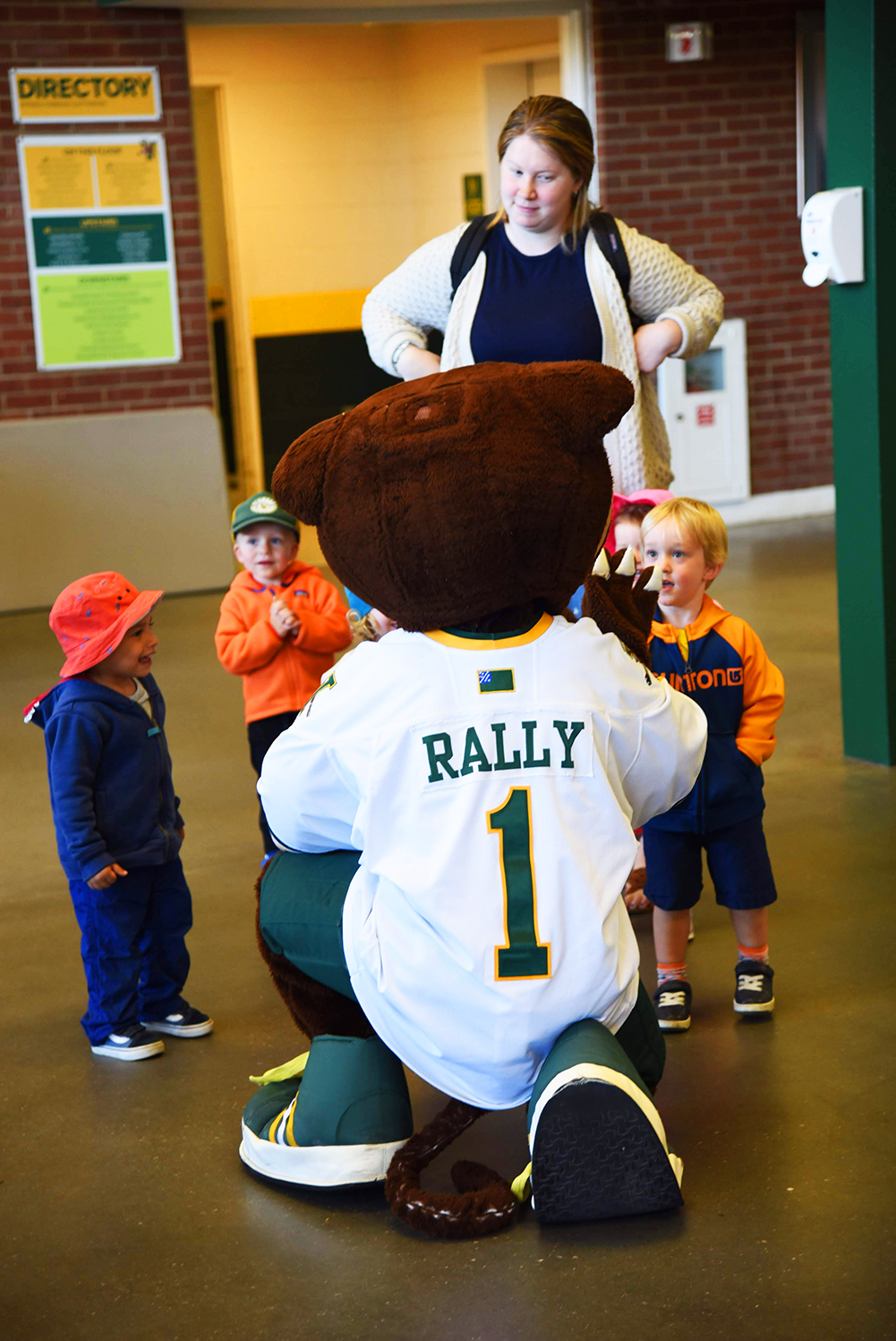 However, a large part of the job is simply to make people happy.
"There is a lot of freedom in what we do, and the main goal is just to show up and make people happy," he said. "That's my favorite part of being Rally." 
Leave a Comment