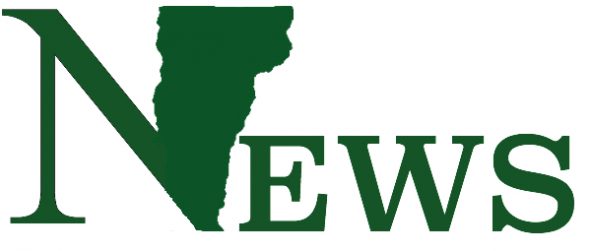 Wellness Environment students and UVM faculty gathered for the Central Campus Residence Hall dedication.  
The Sept. 15 ceremony was hosted by  Annie Stevens, vice provost for student affairs. Residents of the building, WE staff and UVM administration, including President Tom Sullivan, attended the event.
"If there is a theme for today, since we have been planning this for about four years," Sullivan said,  "It is really about this UVM community that we all study and live in."
The new residential building is a "wow" opportunity for UVM, he said.
The building is limited to first-year students in WE, a residential program directed by Jim Hudziak, a Larner College of Medicine professor and chief of child psychiatry.
CCRH is located behind the Bailey/Howe Library. A bridge connects the residence hall to the first floor of the library.
The main pillars of the WE program are mindfulness, mentorship, nutrition, fitness and relationships, according to the WE website.
Hudziak and his team have created a program unlike any in the nation, ResLife director Rafael Rodriguez said.
Melissa Zelazny, the resident district manager of UVM Dining, also spoke at the dedication.
The new dining facility offers a unique experience and the Discovery Kitchen and Exploration Station further enhances the dining hall, Zelazny said.
At the Discovery Kitchen and Exploration Station, WE residents and others on campus can take a class and learn how to prepare mindful meals, according to the UVM Dining website.
Six hundred students have participated in these cooking classes already, Zelazny said.
When asked about her experience in CCRH, first-year Celia Heath said she thinks the food in the CCRH facility is the best on campus.
Heath also said she feels blessed to live in the new hall. She likes the gym and enjoys the location of the building, which makes for a short walk to classes, she said.
The final remarks of each speaker at the dedication were directed at the WE students sitting on the quad.
"The most important thing about your college education is engagement," Sullivan said. "You will be successful living and working and playing in this residence hall by being fully engaged in our University community."
Rodriguez also spoke to the students and welcomed them to their new home.
"I chose the word 'home' because it takes a community to create and sustain a home," Rodriguez said. "You will hold the distinguished honor of being the first students to call this place home."
Stevens counted down as multiple people cut the ribbon to signify the end of the ceremony.
Following the dedication, there was a reception inside for all attendants of the ceremony, which included refreshments and food provided by UVM Dining.
As the attendants funneled into the new dining hall, Hudziak led the WE students on the quad in a "WE breathe" exercise.
He said thank you to Sullivan for the new WE space.