Former UVM employee says she brought gun to student party
Advertisement
Hang on for a minute...we're trying to find some more stories you might like.
A former UVM employee walked up to the home of UVM students hosting a party, gun behind her back, with the intent to ask them to quiet down.  
The former employee, Monica Devino, said in court Wednesday that she went to her neighbors' house to break up the student party in September 2016.
It was 1 a.m. and she didn't want the noise of the party to wake her children. Devino said she had a gun that night, and that it was unloaded.
"I didn't threaten them," she said in court. "I had a pistol."
Devino is serving as a witness in a trial against UVM. The University is being sued by one of Devino's former colleagues, Cindy Ruescher, for gender discrimination, creating a hostile work environment, retaliation and defamation.
The University lawyer in the Ruescher v. UVM trial said that Devino was arrested for the incident in 2016 and read the initial police report in court. The police report said Devino went to her neighbors' home with the gun and shouted, "shut the fuck up."
Devino said that the incident didn't happen as UVM's defense described. According to court documents, the charges against her were dismissed in January 2017.
"[The pistol] was holstered behind my back," Devino said in court.
Devino's charges, later dismissed, were for reckless endangerment and trespassing Sept. 3, 2016, according to court documents.
"My children got to see me arrested, which was lovely," Devino said in court.
Devino said the only reason she brought the gun with her was for self defense. She said the gun was unloaded at the time of the incident.
Devino, whose home was surrounded on three sides by student homes asked for assistance from the Office of Student and Community Relations and the UVM police multiple times in the past, but had received none, she said.
Following her release, Devino went to check her work email to discover she was unable to access it and did not know why, she said.
She said she waited the entire weekend to hear why she could not access her email account. Her supervisor then told her she was suspended with pay, she said.
In court, Devino said she was suspended with pay for three months, placed on a probation period and had to sign a "last chance" letter to say she understood she could have been fired for the incident.
Devino's employment was terminated in 2017. She was told it was because of sarcastic remarks she made to a colleague, throwing her phone on a desk when angry and missing an 8 a.m. meeting while her daughter had her braces adjusted, she said in court.
Devino's September 2016 incident is being compared to current UVM employee Martin McLaughlin's November 2016 DUI by Ruescher's lawyer.
Ruescher's lawyer said while Devino was suspended by the University, McLaughlin was not punished. McCloskey said this proves gender discrimination within Ruescher's former department.
The trial is ongoing each day this week from 8:30 a.m. to 4:30 p.m. at the Chittenden County Superior Courthouse.  
About the Writer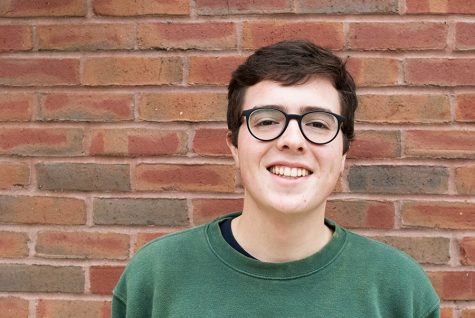 Sawyer Loftus, Assistant Breaking News Editor
Sawyer Loftus is the Assistant Breaking News Editor. He is a sophomore and is double majoring in History and Political Science. He is from Colchester, Vermont in his free time he loves to read, binge Netflix and snuggle with his dogs Daisy and Duncan. His favorite books are Brave New World by Aldous Huxley and Slaughterhouse 5 by Kurt Vonnegut. He joined the Cynic in January 2018 as a first-year in the Podcast section. He has been a Multimedia Reporter, Senior Staff Writer and Summer Editor at the VT Cynic.