New housing reserved for Champlain College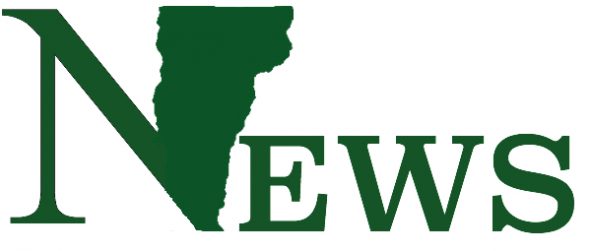 Advertisement
Changes downtown will bring hundreds of new housing units to Burlington.
As a part of the redevelopment of the Burlington Town Center mall, at least 270 residential housing units will be constructed, according to the Predevelopment Agreement between the city and property owner BTC Mall Associates LLC.
The new housing construction will take place in the first phase of the mall's redevelopment, expected to begin on or before January 1, 2017, according to the agreement.
Housing developments will consist of a mix of unit sizes, designs and costs in order to attract a "mix of tenants." The units will mostly be made available for rent, but some may be offered for sale.
No more than 100 of the units will be built exclusively for student housing for Champlain College according to the agreement. The institution will manage the apartments, which will be built in accordance with Champlain's "Masterplan" regarding housing.
In order to reach their goal to house all of their students in on- or off-campus college sponsored housing, the college still needs an additional 300 off-campus and 200 on-campus beds, said Liz Miller, a consultant on the project.
These beds are necessary even after Eagles Landing opens in August 2017. Champlain is currently developing this complex, which will provide 300 more beds for its students, according to a presentation delivered to the City Council April 25.
"[Champlain] envisions using the project to house all of its senior class," Miller said, "giving them a transition to the post-college world by placing them in apartments downtown."
Developer Don Sinex, owner of the Burlington Town Center, said there is a clear need for more  rental options in Burlington in order to alleviate low vacancy rates and lower the cost of housing.
Of the 270 apartments to be constructed, 54 will be permanently affordable under the city's Inclusionary Zoning program, he said.
This program, which is partnered by the city and the Champlain Housing Trust, requires that 15 to 25 percent of the units in new developments of 5 or more homes be offered as affordable housing.
Rent and utilities on inclusionary homes built during project cannot exceed 30 percent of income, and renters must have an income of no more than 65 percent of the area median household income, Miller said.
The median family income in Burlington was $81,875 in 2015, according to the Community and Economic Development Office (CEDO).
Affordable developments part of the program are price controlled for 99 years, according to CEDO.   
"This housing will be a major shot in the arm for Burlington," Sinex said, "increasing [the] much-needed housing supply and bringing more residents right into the heart of the downtown, where they can live, work, and play."
He said the influx of residents in the new properties downtown will "create vibrancy all year long, seven days a week."
"For students," Sinex said, "the downtown site will offer more shops, restaurants, and services, making an already great downtown environment more attractive."
Junior Kelly Costello said she feels UVM doesn't care enough to do anything for students to fix the restricting housing market they are in.
"It feels a lot like [Burlington] is pushing UVM students out," Costello said. She said she feels less welcome
About the Writer
Bryan O'Keefe, Former Managing Editor
Bryan is the managing editor of the Vermont Cynic and has been involved since Jan. 2015. Prior to his position as managing editor, he was a news writer...