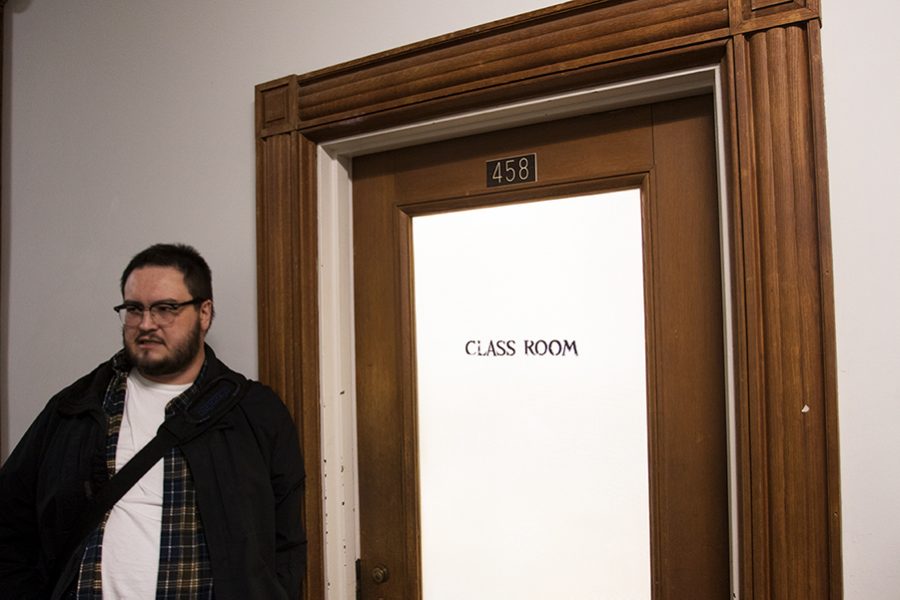 BEN ELFLAND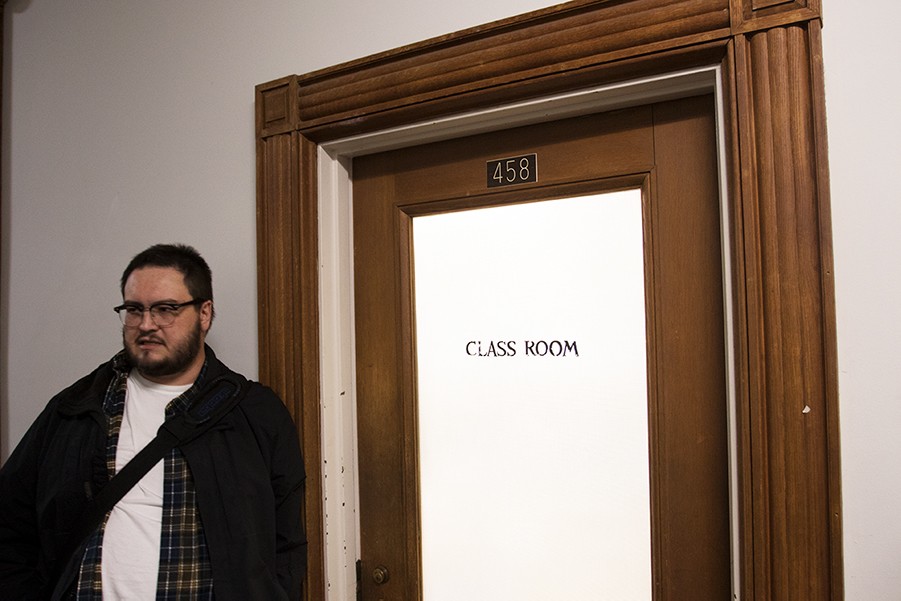 This story updated from a previous version at 12:03 a.m. Feb. 28.
UVM lecturer Isaac Cates grabbed a Cynic photographer's arm, took his camera and — after struggling to delete the photos — handed the camera to a student to erase three photographs.
Moments before, senior Oliver Pomazi had photographed Cates' intro to literary studies class in a Waterman classroom, while students protested racial injustice throughout the building Monday, Feb. 27.
First-year Silas Mueller, a student in Cates' class, helped the lecturer delete Pomazi's photos of the classroom before returning his camera, Mueller said.
"It is never under any circumstances permissible to lay hands on a person out of anger that your photograph was taken, or to resort to confiscating their property and destroying the images," said Frank LoMonte, senior legal fellow and former executive director at the Student Press Law Center.
Professors have the authority to minimize classroom disruption. Classrooms are not automatically private places, LoMonte said.
"On the one hand, this student photojournalist should not have been in the classroom taking photos of a class while it was going on," said Cynic Editor-in-Chief Erika Lewy, a senior.
"On the other hand, I think it's more of an issue that a University professor would grab a student who identified himself as a journalist and destroy Cynic property. That is deeply disturbing to me."
Cates referred to the incident in a Feb. 27 email sent to the class.
"I was right to insist that he delete the photos — and, as it turns out, it's against both University and Cynic policy to photograph a class in progress without permission," Cates stated. "But in the end I think I was acting more on instinct… than on rational policy, and I wish I'd set a better example for all of you.
"I'm not sure what else I could have done that really would have kept the photos from leaving the room, and in the moment, the privacy of the class seemed important."
Before the incident, Pomazi was instructed to photograph classrooms in Waterman, he said. Some classrooms in the building were being converted into music, arts and discussion spaces by racial justice protest group NoNames for Justice.
Pomazi opened the classroom door and took photos. Cates then asked him to step inside the room, Pomazi said.
Pomazi introduced himself as a Cynic photojournalist and began to shake hands, both of them said.
Still shaking hands, Pomazi said the classroom was considered a public space, which Cates disputed, both of them said.
"I was like, 'You should delete these photos; you took them with no permission,'" Cates said. " He said 'no.'"
Pomazi said he tried to remove his hand and asked Cates to release him.
"It was uncomfortable because I could feel that he was pulling me toward him," Pomazi said. "He tightened his grip, at which point I asked him to release my hand, which he did not. He said [he would] release my hand, and proceeded to grab my right arm."
Pomazi said Cates then took the camera from his hand.
"I grabbed his upper arm and I think that was when I took the camera, but it wasn't rough," Cates said.
After struggling to delete the photos taken of the classroom, Cates handed the camera to Mueller who successfully deleted all the photographs of the classroom, Pomazi and Mueller said.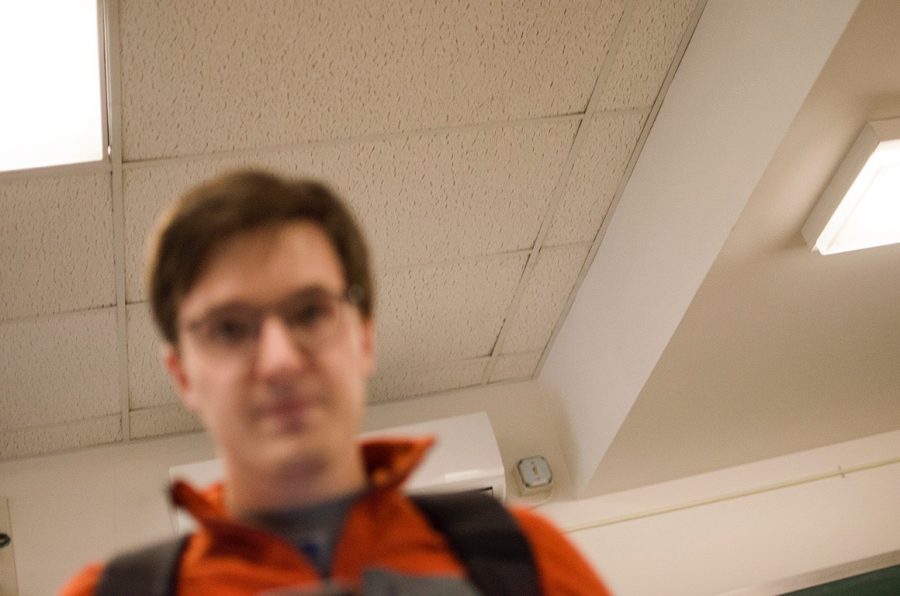 "I helped delete this picture because it's our property in a private room," Mueller said. "We had closed doors."
Despite Cates' and Mueller's objections to the photos, the only legal recourse in such situations is to sue, LoMonte said.
"For example, if I come up onto the front porch of your home without permission and knock on your door, the law does not recognize a 'right' to shove me off the steps," LoMonte said.
Cates returned the camera and the photographer left, both of them said.
"The point, to me, is you had a shut door," Cates said. "You opened the door in order to take pictures of people who were sitting in the room, and to me that's a violation — the same way it'd be a violation in somebody's dorm room if you took pictures of them."
Cates was concerned about the privacy of students who attended his class instead of joining the NoNames for Justice protests, he said.
"Regardless of whatever the legal issues might be, I think you've got to treat the classroom like a private space or else you can't have conversations," Cates said.
Immediately after the incident, Pomazi spoke to UVM police services Lieutenant Mandy Wooster, who was in the building for the protests, Pomazi said. He made an official statement to UVM police services Feb. 27.
Two students declined to comment as they left the classroom.