Professors criticize university budget plan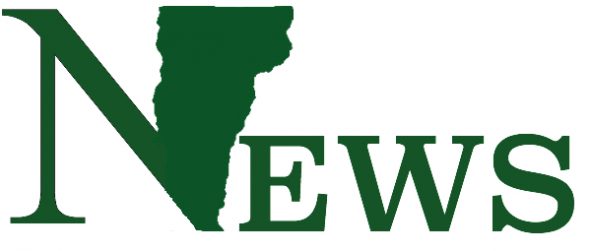 Faculty members are concerned departments may not get the resources they need due to UVM's new incentive-based budgeting system.
Incentive-based budgeting was developed in 2014 to combat the problems of the former budget model, which included "lack of transparency, little flexibility and few incentives," according to the IBB online information page.
"The problem is the central administration is charging every dean a certain amount for every professor they hire on the theory that every faculty member costs a certain amount," said professor Felicia Kornbluh, president of United Academics, the faculty union at UVM.
IBB was introduced in fiscal year 2016, according to the provost's website.
"The president met with faculty groups and they said they need a new budget," Provost David Rosowsky said. "We paneled hundreds of staff and a few students on it."
Instead of revenue going directly into UVM's general fund and the administration determining costs and funding for each school, colleges will look at their own costs to determine their budgets, Rosowsky said.
"It's allowing decisions to be made at the college level," he said. "The faculty created this budget and recommended it to the president."
Colleges now have a clearer picture of their costs and revenues and can determine what programs are valuable and wanted by students, Rosowsky said.
For part-time faculty members who teach fewer classes, spend less time on campus and do not have offices, it is "really way off, an inflated way off," Kornbluh said.
"If someone is only teaching a couple of classes, then they don't cost that much," she said. "They're sort of an inflated estimate."
Because of the high cost, the deans have to manage their own budgets, Kornbluh said.
"With the central administration charging them thousands of dollars for professors, even ones who are part-time, [the administration's] reaction is 'we better get rid of the part-time professors'," she said.
"No dean has told us that that's their policy, but when we look at the data, we see part-time professors are teaching less than they used to," Kornbluh said.
Several faculty members spoke against IBB at a March 21 United Academics meeting.
"IBB creates a penalty for units continuing to hire part-time faculty," professor Brian Tokar said. "They have to pay the same head tax for full-time faculty even though they don't use the same facilities as much, and it adds a budget line of benefits that part-time faculty is not even eligible for."
Tokar also discussed how IBB affects college courses.
"We are facing systemic increases in class size, course capacities are higher and classes are being offered less frequently," he said. "There are positives, but there are courses being cut, courses only being taught one semester and courses being taught every other year."
Roughly half of classes have fewer than 25 students and there are no plans to build more lecture halls any time soon, Rosowsky said.
Other faculty members expressed their concerns over the motive behind the decisions.
"We have a real concern that these are decisions being made for financial reasons, when they are really curriculum decisions," Kornbluh said. "We have to make those decisions based on our students' curriculum."
"We don't want to lose our colleagues," she said.
Senior Catherine Jarvis has a similar opinion.
"UVM should be intellectually driven," Jarvis said.