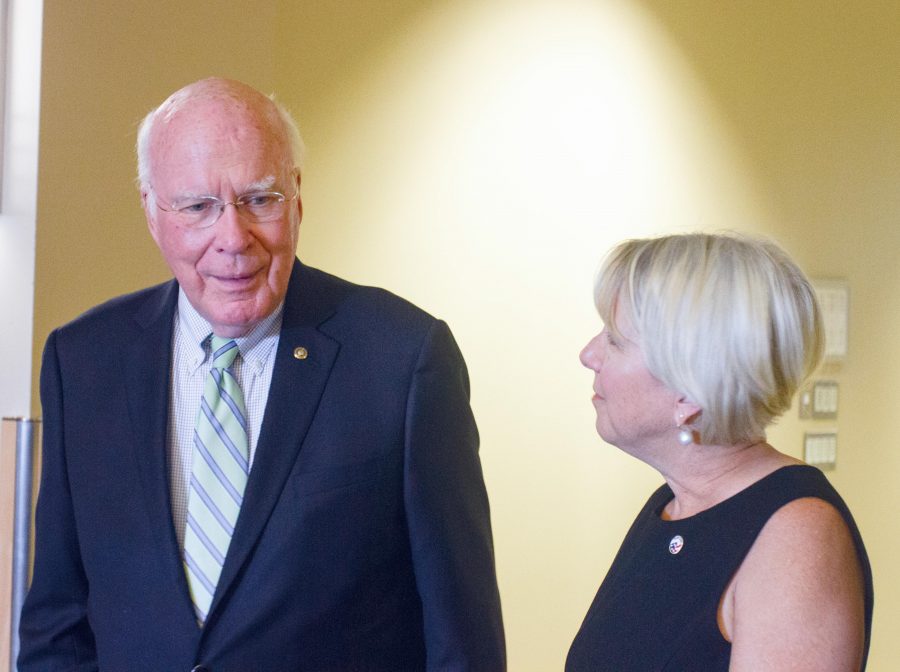 UVM ranks fifth in the nation for number of Peace Corps volunteers produced, and is gaining recognition from Vermont's senior senator.
Peace Corps Director Carrie Hessler-Radelet met with Sen. Patrick Leahy Sept. 2, in order to acknowledge and promote UVM relations with the Peace Corps over the past 50 years, according to the press release.
"Vermont and the University of Vermont are both rock stars in our eyes," Hessler-Radelet said
Leahy said UVM volunteers have allowed the Peace Corps  to grow and develop over the past 50 years.
The Peace Corps helps many people make their volunteer dreams come true, according to the Peace Corps Northeast website.
A recent UVM grad and Essex Junction native, Taylor Dorn had put the Peace Corps on her bucket list 10 years ago and is now in Panama as an education volunteer, the website stated.
UVM's active volunteerism is supported by various programs and student clubs such as the Dewey House for Community and Civic Engagement and the coed service fraternity Alpha Phi Omega, according to the UVM website.
Casey Bartlett, a first-year and member of the Dewey House, said volunteerism allows students to give back to a community – whether it be global or local – that has given to them.
"I lived just above the poverty line and my whole community helped me out," she said. "I went to a private boarding school completely free because of the help of the community, so whatever I can do to give back and make a difference I do."
Olivia Harris, a first-year,  said that volunteerism is simple.
"My motto is if you have the ability to do it … why don't you?" she said.
In contrast, Nick Vidal, a sophomore Russian and global studies major, said he believes UVM's socioeconomic demographics have much to do with the high rates of Peace Corp volunteers.
"Not that going down this path is necessarily a bad thing, but there is a level of wealth and liberally educated mindset that goes along with joining a nonprofit global volunteer organization," he said.