Senior dies, friends remember him as positive spirit
Voices in a College Street apartment chimed over one another while talking about their friend Brett Cohen and his passion for adventure.
Hailing from Needham, Mass., Cohen was a senior at UVM when he died Feb. 14 after a snowboarding incident at Stowe Mountain Resort.
"He would sacrifice sleep for an adventure in an instant," senior Ian Lorberfeld said. "I'd watch him hit the coolest cliff and he would just be grinning ear to ear."
Cohen was an avid snowboarder and could often be found on the mountains of Vermont with his friends, according to many people who knew him.
"Whenever he went out, Brett was always so conscientious about safety and was always wearing his helmet," senior Sloane Ross said.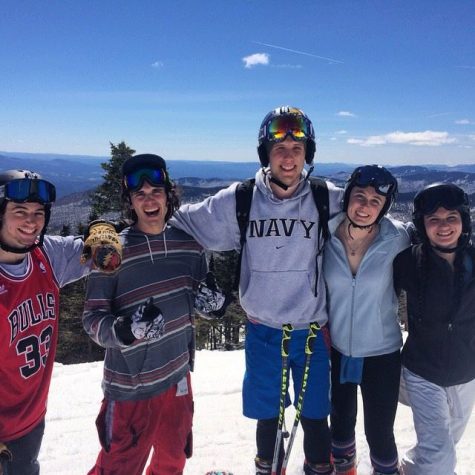 Everyone in the room agreed.
"That's why his death has been so hard for our group," senior Maggie Medzigian said. "This could have happened to anyone."
On Feb. 13, Cohen fell into a tree well while snowboarding, and the position in which he fell made it very difficult to get out, according to a Feb. 16 report by New England Cable News.
Tree wells are cavernous open spaces that develop under the base of coniferous trees like spruces or firs. The snow below is very thick and can be deep, making them dangerous, said John Abbott, assistant director of student life and outdoor programs director.
Cohen went missing around 3:30 p.m. Feb. 13. after being separated from his friend and the trail at Stowe Mountain Resort, according to a Feb. 14 MassLive article.
He was found unresponsive 60 ft off-trail at 11:30 p.m., according to a Feb. 14 Boston Globe article.
Dozens of ski patrollers and other rescuers spent eight hours searching in a grid search pattern for him, according to a WCAX article.
The Burlington Free Press reported Feb. 22 that Cohen died of hypothermia, according to his death certificate.
"This could have been anyone: me, you or Brett." Abbott said. "I mean, you see a ride and separate from your group momentarily, assuming you'll meet them at the bottom of the mountain."

Cohen was snowboarding in legal bounds at the time of the incident, senior Lucy Merriam said.

"He was not putting anyone in danger, and we feel there have been some misconceptions in media about that," Merriam said.

Cohen's friends have been sharing #shredforBrett on social media to remind the UVM community not to be afraid of living for adventure and doing what they love.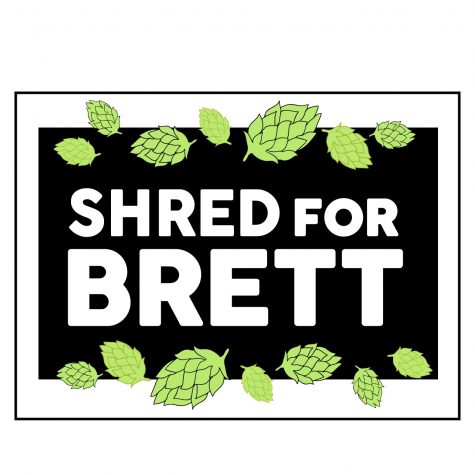 "Brett had the most contagious smile," said senior Dewey Sheehan, long-time friend and roommate of Cohen. "He was always down to drop anything for an adventure."

On the night of his services, his group of close friends were not focused on Cohen's death but on all of the memories they had shared with him.

"He loved fireworks," Sheehan said. "Oh, and midnight chess; we played midnight chess all the time," and after a pause: "He was just so real with me, a best friend and a brother."

Mostly, Cohen's friends say they will remember his easygoing personality.

"You could just be yourself around him," junior Emily Bauer said. "I will always miss him."

Cohen was a nutrition and food science major in CALS.

"Brett was the person who stayed late in lab to help clean up, blasting 'Bill Nye the Science Guy' while dancing in his lab coat," stated Danielle Slabine and Julia Onorato in an email to the Cynic Feb. 20.

"He made the best of every situation, living each day to the fullest. His strong listening skills made those around him feel valued and loved, while his warm, friendly personality left a mark on everyone he met," they stated.

Cohen lived in Jeanne Mance Hall his first-year, and in Wilks Hall on Redstone campus his sophomore year.

"He always radiated good vibes and positivity," said senior Erin Okrant, who lived on the same floor as Cohen their sophomore year. "I will never forget the legendary times we had with the old crew. Much love for you, friend," she said, referring to Cohen.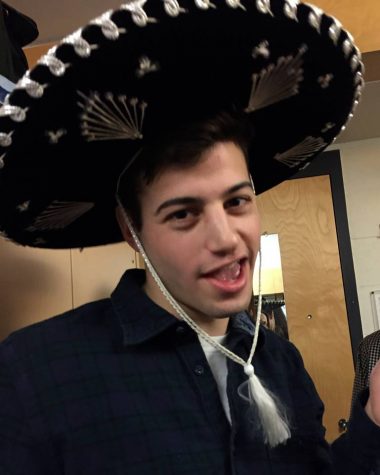 His junior year, Cohen lived off campus on School Street in an apartment all of his friends said they remember fondly.

"We would always go to Goodwill to buy art to decorate that whole house," said senior Mike Ball, Cohen's friend and roommate.

Cohen was also involved in Hillel and the UVM Ski and Snowboard club during his time at UVM.

Since his death, multiple communities on campus have been affected.

"His death has rippled through the entire ski and ride community," Abbott said. "There hasn't been less of an impact on one UVM community versus another; this has had a huge effect on all."

Many said they remember Cohen as community-oriented and inclusive.

"His lighthearted spirit impacted more people than he will ever realize, uniting friend groups and spreading positive vibes across the entire community," Slabine and Onorato stated.

About 90 people were in attendance of the Feb. 17 Shabbat dinner at Hillel where the group said Kaddish, the Jewish prayer of mourning, in memory of Cohen.

"Brett brought such a sense of joy and life to all," said Matt Vogel, executive director of Hillel, while pausing to try and find the right words. "You just could not help but smile around him."

Brett's closest friends have felt a great amount of support from the UVM community.

"I've had phone calls and texts; I've had moms stopping at our house to drop off meals," Sheehan said. "I have like five lasagnas in the fridge."
The day after Cohen's death, Annie Stevens, vice provost for student affairs, sent an e-mail to the entire campus.

"We extend our deepest sympathy to Brett's family," Stevens stated. "Our sincere thoughts of care and sympathy are also extended to Brett's friends and to faculty and staff who were close to him."

Cohen's friends and different organizations in the UVM community said they want this incident to serve as a reminder to stay safe on the mountains.

"I think a big thing moving forward is that people aren't going to stop going to the mountains," said senior Scott Greacen, president of the Ski and Snowboard Club.
Greacen said he hopes Cohen's situation will help emphasize the importance of precaution to others.

"Every time I go to ski now, I will ski for two," Lorberfeld said. "Brett will always be with us."
About the Writer

Olivia Bowman, Managing Editor
Olivia Bowman is the current Managing Editor of the Vermont Cynic. Hailing from New Jersey, she is now a sophomore at the University of Vermont with an...