Students speak out against sexual assault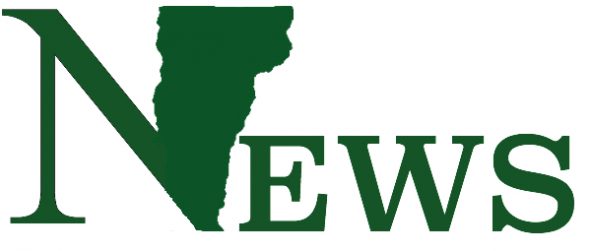 Advertisement
Hang on for a minute...we're trying to find some more stories you might like.
Sophomore Nina Truslow stood with a megaphone and recounted being raped at UVM.  
"My name is Nina and I have experienced sexual assault," Truslow said.
Heaviness hung in the air Friday as Justice for Queer/Trans Students held a speak-out on sexual assault.
Atop a rock near the Davis Center, survivors of sexual assault shared their stories, and asked UVM to do more to prevent sexual assault on campus.
Truslow was assaulted by someone she was dating last year, but decided not to report because he did not understand that he raped her, she said.
"You have a panic attack and you go home and they text you asking you what is the matter," Truslow said.
The only education she received from UVM was during her first weekend of school and the CatAlerts that give tips on what to do to avoid assault, she said.
"That's telling people how not to get raped instead of telling people not to rape other people," Truslow said.
The students requested that there be a change in education.
Around 50 students joined Truslow, gathering to hear and share stories of their sexual assaults and voice concerns with the way sexual assault is handled on campus.
Students discussed access to education, the importance of intersectionality and the impact of rape culture on campus.
Students were not alone at the rally. Among those in attendance was Victim's Advocate Judy Rickstad.
In the past year, 61 sexual assaults were reported to the Women's Center, Rickstad said during an interview last April.
"I speak for victims," she said, "but sometimes I don't have a lot of power."
All of these cases went through Rickstad. She said she meets with each survivor at least 20 times per year.
"We live in a culture where we're told women are sexual objects," Truslow said. "I have had enough of being sexualized for having a female body."
This rally was in response to a recently reported sexual assault on UVM campus.
On Sept. 23, a UVM student was sexually assaulted in her residence hall by a man unknown to the victim prior to that night, according to a CatAlert.
The suspect is believed to be a "white male, approximately 40, with long blond hair, last seen wearing a black sweatshirt with the word 'Hawaii' written in pink and green lettering," according to the CatAlert.
However, the CatAlert noted  "this incident is not under active investigation."
Students can report an incident without requesting an investigation, according to UVM's Sexual Harassment and Misconduct Policy.
Some students argue colleges aren't doing enough to prevent assaults, while others firmly believe colleges are addressing the issue effectively.
First-year Loret Mircia said students seem to be reminded of sexual assault regularly.
"With the constant exposure to drugs, alcohol and the closeness of residing alongside peers, sexual misconduct is, to some extent, inevitable," Mircia said. "Hearing about the next 'campus rape story' is becoming a daily regularity."
She said colleges are doing a sufficient job handling sexual assault, despite cases that have been highly publicized and made the center point of news coverage.
"Keeping the assailant on probation of some sort and ensuring the population is the way to go," Mircia said.
First-year Camille Evans said sexual assault prevention at UVM is helpful.
"I can only speak for UVM," Evans said,  "but I was actually impressed with what [sexual assault training] they had us do."
However, even with the training and discussion of sexual coercion, she said she believes this kind of crime will still happen.
While some students appear to feel colleges are doing the best they can, others say there needs to be improvements.
Sophomore Sara Werth said the way colleges are handling this matter is "disgusting."
"There should be more prevention strategies, rather than just dealing with the aftermath," Werth said.
Sophomore Polina Gorshenkova, an international student from Moscow, Russia, said sexual assault is worse in the U.S.
"[In Russia] it's not a big deal…we don't talk about it," Gorshenkova said. "[But in the U.S.] it's pretty bad… sometimes I'm scared hearing all of the stories. It can happen anywhere."
Professor Ellen Andersen, who teaches courses on the politics of sexuality and holds a joint appointment in the gender, sexuality and women's studies program, highlighted what she sees as the underlying force of the issue, which has been causing sexual coercion and its continual prominence in colleges.  
"There has been a large increase in our awareness that sexual assault happens on campuses," Andersen said.
This has steered the issue into the direction of the media, allowing it to become more "publicly visible, in a way it used to not be," she said. "More people are willing to report now."
"[Colleges] are addressing the issue, and you can't get through first-year orientation without going through these modules about consent and awareness," she said.
However, the tone of these discussions needs to be changed, Andersen said.
"The tone is 'how not to get raped,'  and not enough of 'don't rape,'" she said.  "We are getting a little bit better, certainly at UVM."
About the Writer
Kelsey Neubauer, Former Editor-in-chief
Kelsey Neubauer is a junior at the University of Vermont, majoring in English. Kelsey joined in January 2015. In October 2016, she was made the Editor-in-chief....