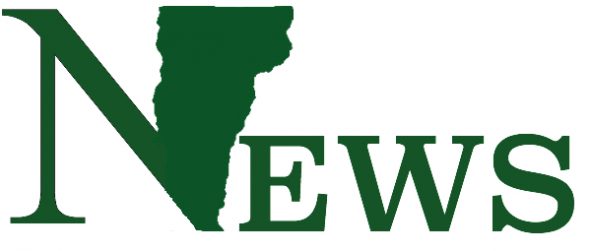 UVM was one of three universities to receive recognition for its efforts to reduce high risk drinking and substance abuse on campus.
The University was presented with the Prevention Excellence Award at the annual Campus Prevention Network Summit June 12 in Boston by EVERFI, an education technology company.
"While there is more work to do, the clear progress we've made in reducing high risk drinking at UVM, an issue that challenges all of higher education, is cause for celebration," President Tom Sullivan said.
According to its website, the Campus Prevention Network focuses on helping campuses make progress on health and safety issues impacting the lives of students, staff and faculty. This includes issues such as alcohol and substance misuse.
Villanova University and Endicott College were the other two recipients of the award, according to a release written by Jeffrey Wakefield, administrative services manager on June 13th, 2017.
A number of initiatives have been taken at UVM in the past five years, according to the article, including joining the National College Health Improvement Project and the formation of the President's Committee on Alcohol, Cannabis and Other Drugs.
"We've seen that a combination of factors – including transparency in naming the impact of high risk drinking on the safety, health and successful engagement of our students; determination; and using interventions grounded in science – can result in real progress on this issue," said Dr. Jon Porter, director of UVM's Center for Health and Wellbeing.
In the past five years, groups that have been involved with the attempt to reduce high risk drinking and substance misuse on campus include parents, faculty, students and the wider Burlington community, stated the article.
Initiatives including alcohol-free programming on high risk weekends, the Wellness Environment and BASICS (Brief Alcohol Screening and Intervention for College Students) have all been cited as reasons for the reduction of high risk drinking and substance misuse on campus.
"It makes it easier for students to avoid the pressure to drink or do drugs when there are accepted healthy and fun alternatives like the 4/20 5K for Wellness or events put on by Campus Rec," sophomore Caroline Schryver said.
UVM's efforts have shown clear results, including the decline of binge drinking over one third and the number of students requiring medical attention due to excessive drinking declining by 50 percent in the past five years, the article stated .
The initiatives taken in the past five years have been made possible by President Sullivan's concern about the impact of high risk drinking, the University's approach to high risk drinking as a public health issue and UVM's understanding that making progress requires a change in the prevailing culture, Porter said.