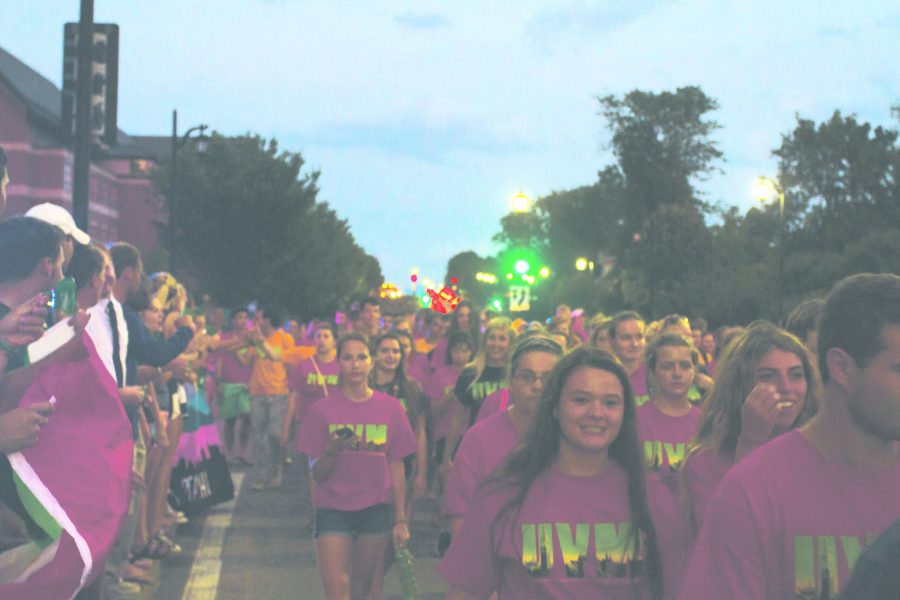 For the 225th year, UVM welcomed new students as they began their journey through col- lege.
On Aug. 26, first-year stu- dents, members of campus
community and the administra- tion came together for the con- vocation and twilight induction ceremonies.
The formerly separate events were combined five years ago to better welcome new students to the school.
Convocation is historically
done at the beginning of the ac- ademic year at universities and colleges across America to mark the beginning of a new journey for first-years, said Annie Ste- vens, vice provost for student affairs.
"[This night] brings mean- ing to the start of the academic year," she said.
The speakers at convocation,
held in Patrick Gym, empha- sized the importance of learning in and out of the classroom.
President Tom Sullivan quoted Irish poet and writer William Yeats: "Education is not filling a pail, it is lighting a fire."
SGA President Jason Malu- cci then took the stage to urge students to take advantage of every opportunity on campus, including clubs and student life organizations.
After convocation, students paraded down Main Street to the twilight induction ceremony on the University Green.
First-year Porter Keehn said he was surprised by the excite- ment of the walk down Main Street from convocation to the twilight induction ceremony.
"I wasn't expecting all of the fraternities and sororities cheering us on; it was awe- some," Keehn said.
This year's incoming class had, on average, the highest SAT scores in UVM history, ac- cording to an Aug. 18 University communications release.
The evening is the end of the welcome weekend for first- years. They moved in Aug. 26 with the help of welcome crews and ResLife staff.