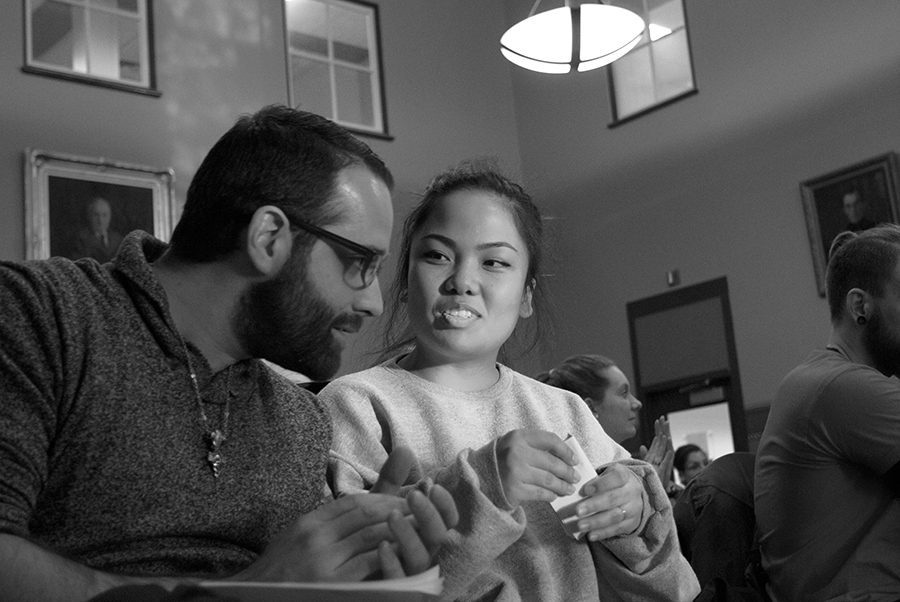 Lindsay Freed
A classics department class for student veterans has been cut because of a reduction to faculty.
Classics department chair John Franklin has run a class for veterans in which students read and discuss Homer from the perspective of soldiers returning from war, but the class won't be continuing after faculty cuts, Franklin said.
Senior Michelle Caver, student head of the Student Veterans Organization, spoke about how important the class has been for her.
"We really connected in that course," Caver said. "My heart aches today because we may not have this option for student veterans."
Caver said he cannot afford to do the veterans course.
"We're now scrambling to teach our basic curriculum," he said.
Franklin was teaching the veterans course as a free overload course, which means he was teaching it outside of his allotted teaching hours for free, Franklin said.
The class was started to make it easier for student veterans to meet and talk with other veterans during the day in a structured format, Franklin said.
"The special value of the ancient literature is that it's at arm's length," he said. "It's not like reading a more recent narrative about Vietnam or Iraq or Afghanistan. It can be neutral ground for everybody."
Senior Stephanie Wobby, a combat veteran who served as an Army medic in Afghanistan and Iraq, said she joined the class because she thought it would be a good way of to meet other students transitioning to civilian life.
Wobby is disappointed the class won't be able to continue because of the budget cuts, she said.
"I feel like the transition would be that much harder for them if this class was not offered at all," Wobby said.
It can be difficult for student veterans to integrate into college because there's usually a large age difference between them and the average college student, she said.
"It's hard to make friends and connect with people," Wobby said. "But this class really helps."
Students, faculty and community members came together Feb. 28 to talk about veterans experiences reading classical literature.