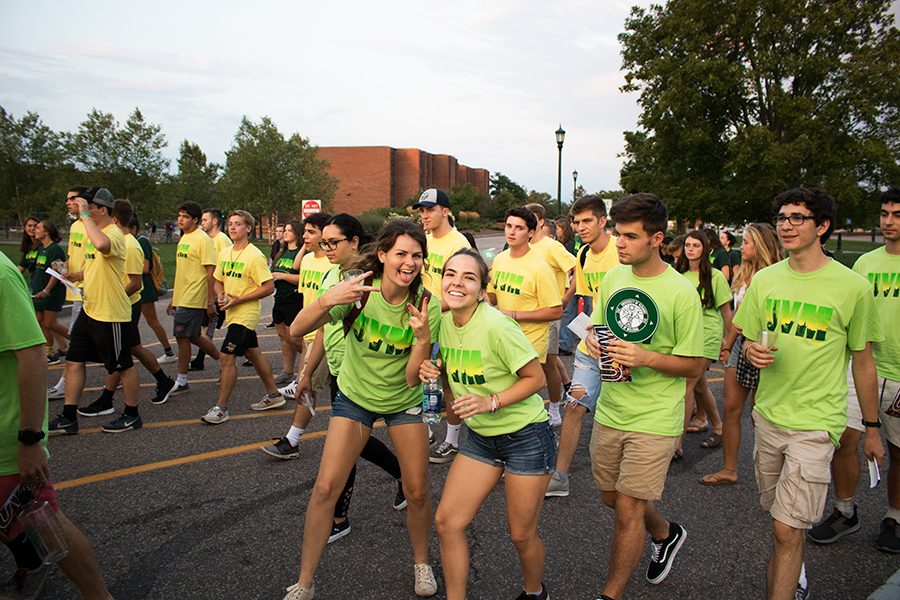 Alek Fleury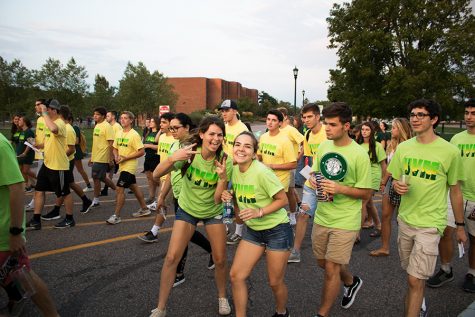 The class of 2022 gathered to ring in a new academic year and begin their journey as Catamounts at convocation.
First years gathered Aug. 26 in the Patrick Gym and heard speeches from UVM officials.
The class of 2022 is made up of approximately 2,500 students hailing from 43 states and 22 countries, according to an Aug. 23 UVM press release. About 12 percent of the class identify as students of color, and 22 percent are Vermonters. The class has the highest average SAT score for any UVM class with an average of 1264 and the highest average ACT score of 28.1, according to the release.
President Sullivan addressed the crowd of students in Patrick Gym, reminding the new class that they have to be "fully engaged" to make the most of their time at UVM.d
"Ultimately, this is about you selecting the path for success, for you," he said.
First Year Izzy duPont said it was a little too warm inside the Patrick Gym, but enjoyed the well wishes from UVM top officials.
"I loved listening to all the different speeches, I really liked the President's," she said. "I liked the message, everything's there and you just got to reach out and take it."
First Year Karina Bladon said she thought convocation was "pretty cool," but her favorite part was the Alma Mater, she said.
On the eve of his last convocation President Sullivan said he was feeling excited for the start of a new academic year.
"I'm really excited for tonight, it's always fun and the best part of starting a new year is convocation," he said.