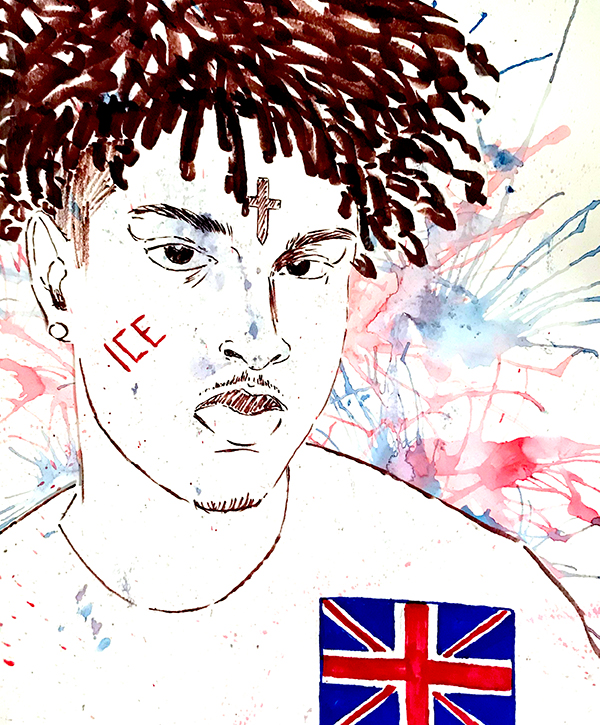 JULIA BLISS
Rapper 21 Savage was arrested Feb. 3 by Immigration and Customs Enforcement officers for overstaying his visa, according to a Feb. 8 Rolling Stone article.
While he deserves the media attention he's receiving, society should've been outraged over numerous deportations of black immigrants in recent years.    
Savage's situation generated lots of public outcry on social media from music lovers, musicians and politicians. Jay-Z  hired an attorney to help him, according to a Feb. 12 New York Times Magazine article.
Throughout President Donald Trump's term, there has been a reversal of the Deferred Action for Childhood Arrivals program that allowed immigrant children to stay in the U.S.
There has also been separations of families at the border, numerous cases of people dying while in detention centers and other actions that have caused immigrants to suffer.       
Most recently, there have been stories of families crossing the border only to be hit with tear gas by the Border Patrol, according to a November 2018 CNN article.
This has quickly been forgotten by social media as new controversies pop up everyday. One tragedy of this is how many black immigrants are targeted and deported but aren't getting as much attention as Latinx and Middle Eastern immigrants.
A September 2018 News One article states that the deportation of sub-saharan migrants has doubled from 909 to 2,184 in the first nine months of Trump's presidency.        
Trump also revoked protections that provided temporary status and work authorization for 200,000 Salvadorians, but also from 45,000 Haitians, according to a January 2018 New Yorker article.
Many policies targeted Latinx and Middle Eastern immigrants but affected black immigrants, too. The Muslim ban targeted populations from Libya, Somalia and Sudan.
Many black immigrants are DACA recipients too, with 16,054 recipients born in Jamaica, Nigeria, Trinidad and Tobago and the Dominican Republic, according to a Feb. 2018 Blavity article.
A Feb. 6 BuzzFeed News article stated that black immigrants face challenges of a criminal justice system that targets black people.
ICE can deport people who were convicted of a crime, even if they served time, according to the article.
Just like police unfairly arrest black people, black immigrants are disproportionately vulnerable to deportation.
Savage's detainment was met with differing opinions. Many on Instagram downplayed the severity of his situation, saying, "He has money" and "They are deporting him to England."
Even though he has more advantages than most, his story is reminiscent of immigrants who come to America and build a life, only to be kicked out. His pain shouldn't be minimized.
While his detention shouldn't have been the beginning of this discussion, it shined a light on the struggles of black immigrants.
As with other stories of deportation, we shouldn't let Savage and other black immigrants' stories be drowned in the sea of mass media.