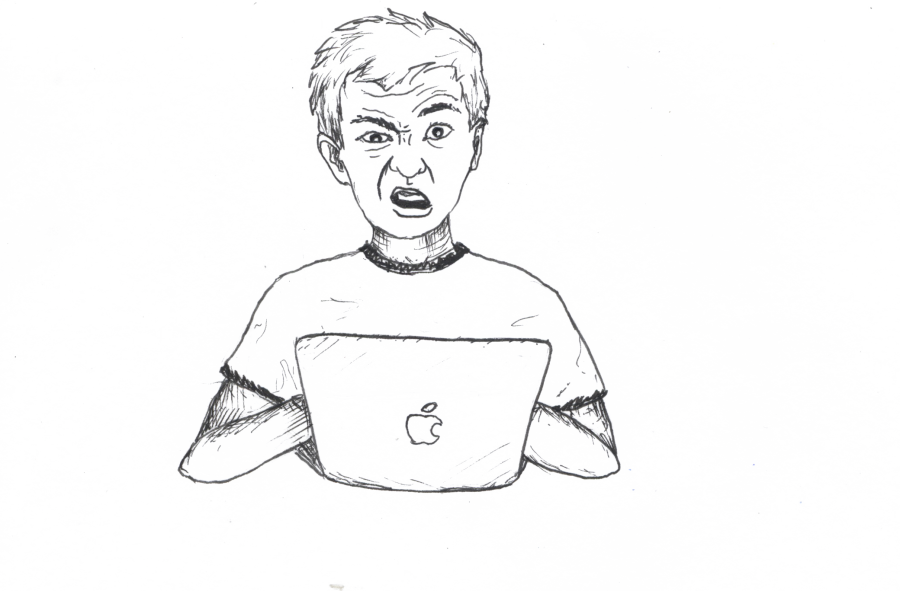 A number of UVM students found an unsettling email in their inboxes Feb. 10, claiming that a crematorium at Auschwitz was a hoax, apparently originating from a group of Holocaust revisionists, "The Committee for an Open Debate on the Holocaust."  
The email appears to be malicious spam, and does not seem as though it was sent by anyone affiliated with the University.
[media-credit name="ALYSSA HANDELMAN" align="alignnone" width="300″]
[/media-credit]
Even so, University officials and community members were admirably quick to respond.
Vice Provost for Student Affairs Annie Stevens and Hillel Director Matt Vogel emailed Hillel members, assuring them that this behavior will not be tolerated, and are working with Enterprise Technology Services and the Office of Affirmative Action and Equal Opportunity to determine the source of the email.
In the email, they wrote that "We want to be clear that a communication such as this that perpetuates anti-Semitism by falsely proclaiming inaccurate historical events has no place at the University of Vermont."
We at the Cynic would like to applaud the University and expand on this condemnation: We cannot stand for anything that targets a specific group with such an inflammatory and harmful intent.
Discrimination is an issue that periodically rears its ugly head, and while we are unlikely to ever eliminate it completely, we should always take steps to combat it wherever we see it. This is one of those times.
While we will always stand in favor of free speech and honest debate, this email was clearly not an instance of anything resembling that.
This incident should stand as an example of blatant discrimination and our ability as not only a University, but a community, to rectify and overcome appalling incidents  which victimize our peers.
This is an obvious, targeted attempt to inflict harm, and we cannot stand for it.
This is our campus, and these our are peers. Those are not our values.
We all have a stake and responsibility in creating the kind of community that we want to live in, one which promotes promotes mutual and universal respect.
As such, we must stand in solidarity with one another, and reject this kind of deplorable behavior at our University.