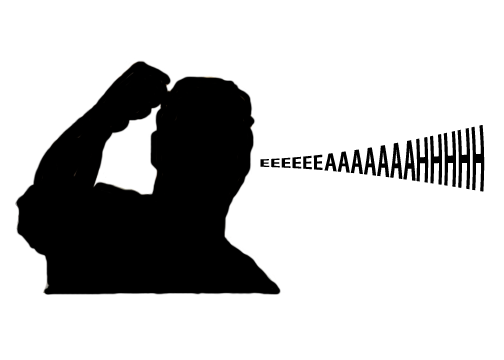 I scream. You scream. We all scream for Howard Dean. Or maybe at him.
If you don't know what the "Dean Scream" is, I highly encourage you to google it and watch the video; over and over again, and then watch Dave Chappelle's rendition of it.
[media-credit name="Lily Keats" align="alignnone" width="300″]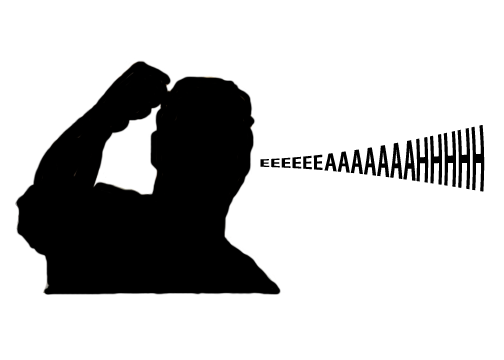 [/media-credit]
Dean, who served as governor of Vermont for 12 years, was the front-runner in the 2004 Democratic presidential primary until he opened his mouth and issued a sound so jarring that it caused millions of birds to fly themselves into buildings, dogs to howl and satellites to fall from the sky.
It also ruined his presidential bid.
Before that, Dean had raised more money than all other candidates that year, including the Democratic nominee John Kerry. Dean realized the potential of internet fundraising.
Obama would use the internet fundraising in 2008 to break fundraising records, and last year Sen. Bernie Sanders was able to compete with Clinton's mega-donors by amassing an army of supporters who made small contributions averaging $27.
Dean then became chairman of the DNC in 2005. He presided over the Democrats' coup in the 2006 midterms, when they captured both the House of Representatives and the Senate.
In fact, it was Dean's "50-state Strategy," where Democratic candidates sought to take seats in deep red states, that helped the Dems to victory that year.
Dean is now in contention to become chair of a shellshocked Democratic party that needs to figure out what it represents and how it can win elections.
As chair of the DNC, he may be able to engineer a stunning counterattack against the Republicans once more. Dean is also the wrong pick to be the DNC chair.
As my roommate told me, "Howard Dean would be a great pick … if they want to kill the party."
Although he has a proven track record, Dean is part of the old guard of the Democratic party. He endorsed Clinton over Sanders, his Vermont compatriot, a betrayal of his state and his principles.
Dean, who once supported single payer healthcare, came out against Bernie's single-payer plan. It might have had something to do with the fact that he works for a Washington lobbying firm called Dentons which represents big pharma.
Dean has gone through the revolving door, and I say, let him keep spinning. The Democrats need new blood, new ideas and new leadership.
Bernie has endorsed Minnesota Rep. Keith Ellison, the first Muslim to be elected to Congress. Ellison at this time is a strong contender to become the chair of the party, having gotten the support of Bernie, Sen. Elizabeth Warren and even centrist Sen. Chuck Schumer.
Dean said the DNC chair should be a full time job, and a sitting member of Congress like Ellison, or former chair Rep. Debbie Wasserman Schultz, cannot dedicate all their time to that job, in a Nov. 15 interview with NPR.
He called for unity within the party and said we should avoid "a bloodbath between Clinton and Bernie supporters."
I disagree. Now is the time to fight it out and figure out how we can win. Now is the time to exorcise those corporate elements from the party, like Howard Dean.
Besides Dean, the Democrats should consider new leadership in the House and Senate. Schumer, assuming the place of the retiring Sen. Harry Reid, represents corporate interests. Blackstone, the massive investment firm, is one of his top donors. Weapons maker Lockheed Martin is another.
Rep. Nancy Pelosi is a limousine liberal who accomplished very little when she was the Speaker of the House. Pelosi raises money from a vast list of donors that include Alphabet and Facebook.
If the Democrats want to walk the walk they need to stop accepting contributions from large corporate interests.
Bernie Sanders proved that you don't need big donors to finance a campaign. The Democratic party should focus on raising money from its base, not from wealthy liberals and powerful special interests. Divorcing themselves from these big monied interests is vital if they want to represent themselves as the party of the people.
As Howard Dean once said: Eeeeeeaaaaaaaaahhhhhhhhh!