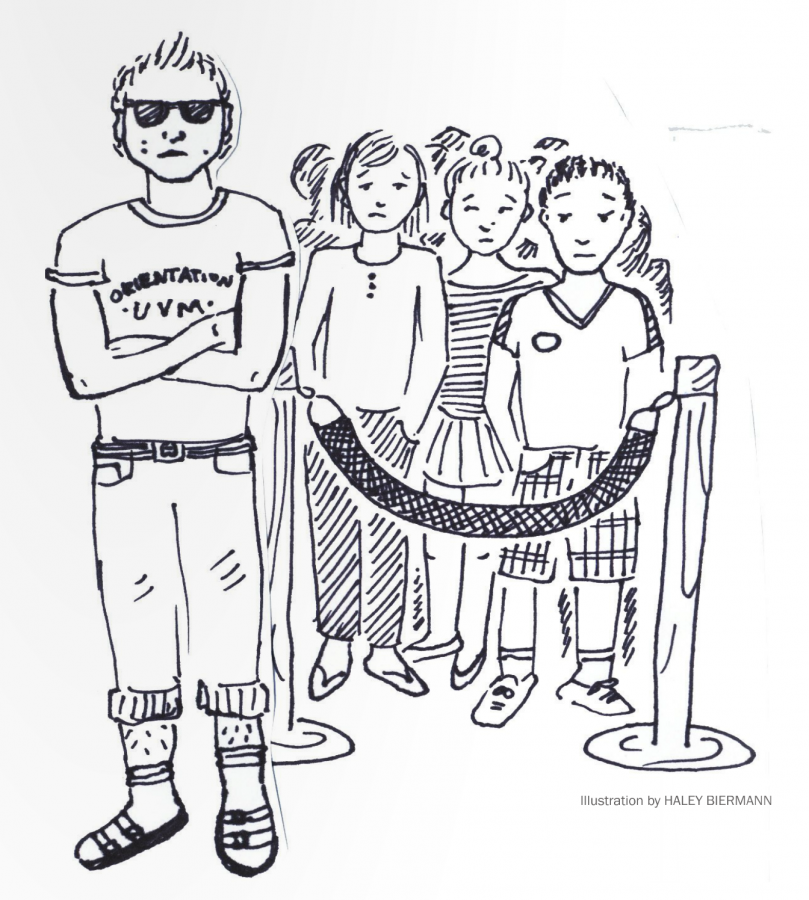 For the first time in Vermont history, the University of Vermont has offered its incoming first-years the chance to be denied entrance to a gathering.
Eschewing the universally lame idea of including all of the undergrads, the college has decided to make its parties a bit more exclusive to really get the newcomers acquainted to rejection.
"Long gone are the unmonitored icebreakers and awkward games of poker in the Davis Center. The students really want something a bit more private," local student Clinton Berksby said. "If I don't have to beg the sorority girl on my floor for access, it's probably not even worth it," he later quipped.
When asked about this odd new practice, UVM officials were glad to explain their ways.
"The first week of college is all about trying to ease new students into an unfamiliar lifestyle. We strive to help ameliorate this stressful change, both inside and outside the classrooms," Vice President Darry Gerr explained. "If our first-years come into college actually thinking that they're going to instantly get into parties, we're failing as an educational institution.
"It's vital that we teach [the students] that you won't get anywhere without social connections or a harem of attractive girls surrounding you. Nobody wants a fucking sausage fest."
He later went on to recount this college experience of pulling himself up by both boot and bra straps so graphically that we can't even in good conscience summarize it, as a professional service to his wife and children.
In related news, the bait-and-switch of the orientation catering will be abolished as well.
"We're serving the real Sodexo food on admitted students' day so nobody's hopes get too high. I don't know why we we're wasting money the getting better quality stuff, those suckers are already roped in," President Mulligan said with a smile, using a hundred dollar bill to light a Cuban cigar, which was promptly used to ignite an original Picasso.