New men's hockey coach set to infuse excitement in program
April 22, 2020
UVM men's hockey fans and players alike can expect a new attitude and mentality under the team's new NHL trained coach.
UVM has hired the NHL's Winnipeg Jets' assistant coach Todd Woodcroft. He is slated to start the position May 1, UVM Athletics Director Jeff Schulman said.
Woodcroft, an Ontario, Canada native, said his first job in the professional hockey world was with the NHL's Minnesota Wild, where he was a video coach in the early 2000s.
He was brought onto the Wild team by then-head coach Jacques Lemaire, a retired NHL Hall of Famer with eight Stanley Cups under his belt as a player with the Montreal Canadiens and an additional Stanley Cup as head coach of the New Jersey Devils in 1995.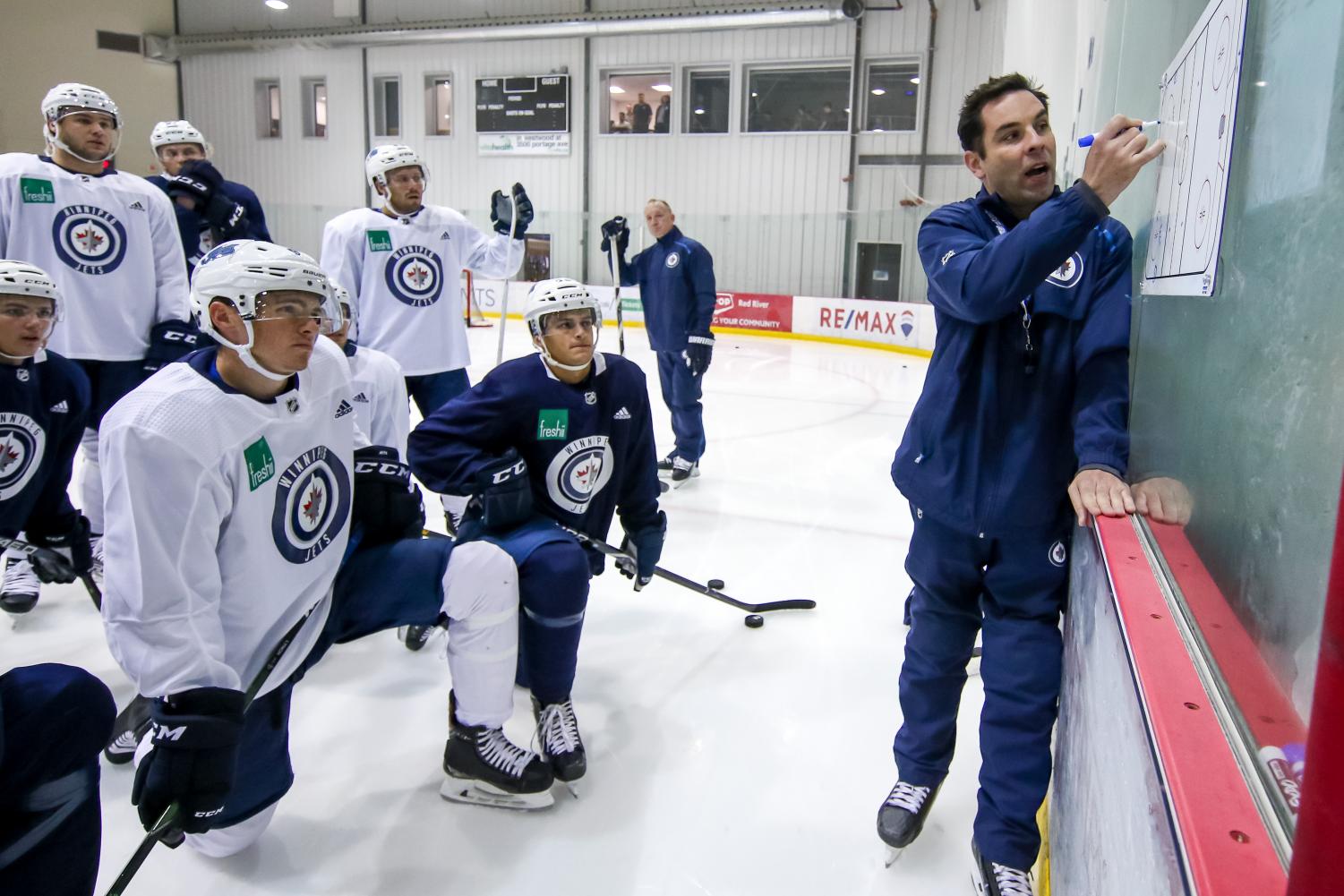 In 2017, the NHL named Lemaire one of the 100 greatest players of all time.
"[Lemarie] hired me as a video coach, which back then really wasn't something that the position is now," Woodcroft said. "We were using VHS videotapes and trading games with opponents. So that part of the game has evolved so much."
After his first NHL experience, Woodcroft went on to help coach Team Canada in the 2004 world championship as well as team Belarus in 2006, 2014 and 2016, Switzerland in 2015 and Sweden in the 2016-2017 season where he won another gold medal.
"We built the team [Sweden] ahead of time with some of the guys that were my heroes as players," Woodcroft said. Going on to world cup staff as an assistant coach was a complete highlight."
During his time in professional hockey, Woodcroft worked on further honing his coaching skills as well as on building a recruiting network until he was called on by Winnipeg Jets head coach Paul Maurice to be an assistant coach.
"I was asked to come on board as an assistant coach to the greatest person I've ever met in my life and the greatest coach I've ever been around, Paul Maurice, to basically be a sponge," he said.
In his new role as the head coach of a collegiate team, Woodcroft said he's bringing to the team an attitude of winning and development.
"We're going to develop these young men as players, as individuals, as citizens on campus," he said. "We have strong academic excellence of standards that are non-negotiable.
"And then it's just about players figuring out if they want to be the best that they can be. And that's something that hopefully I'm able to bring."
Specifically, Woodcroft said he's looking for new recruits that have the grit and desire to go beyond college hockey and work hard.
"I know personally I'm looking for players that have some ambition to play beyond NCAA hockey," he said. "So these are players that have to have that ingrained as part of them, in their DNA, that the team is always first."
Woodcroft said UVM's hockey program already has the character and determination he's looking for, so his primary objective is to adjust and bring different ideas on how the team plays to the forefront.
"I firmly believe that you can outwork and out-prepare your opponents," he said. "That is going to be the defining yardstick for however long I'm lucky enough to work for the University of Vermont. Our staff will never be outworked, we will never be out-prepared and we're going to expect the same from the players."
Athletics Director Jeff Schulman said Woodcroft's background in professional hockey makes him a more atypical candidate for a job like this, but that's a positive.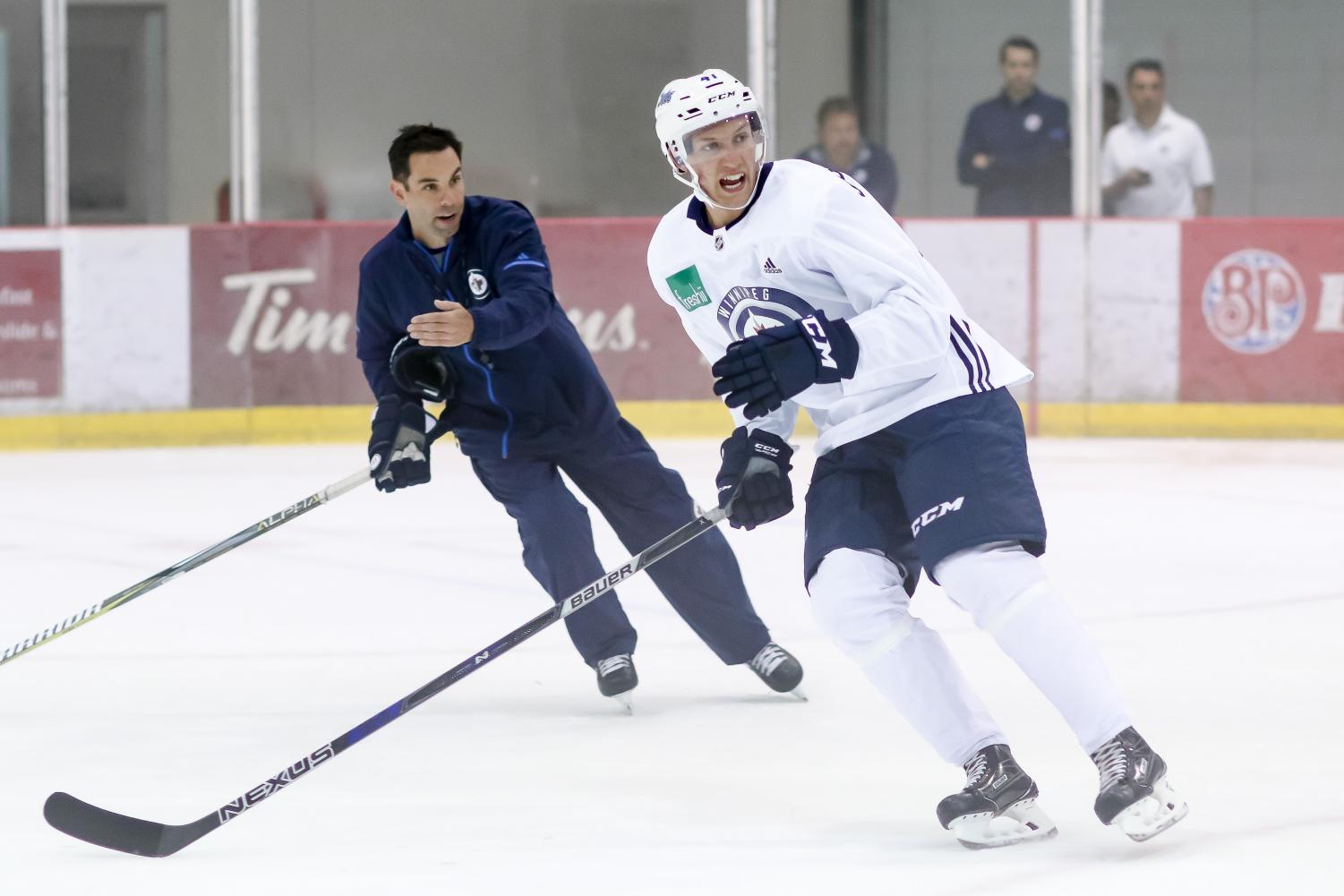 "He doesn't really have a typical hockey coaching pedigree, but I actually view that as a real positive," Schulman said. "I've never really believed that there's one particular path to being a successful coach and for me, it's more about the person and their values and the skills they bring to the job."
Schulman said Woodcroft's extensive scouting experience will also be a big benefit to the program. He also expects Woodcroft to benefit the University's overall atmosphere.
"I think he's a really unique individual," Schulman said."He brings a tremendous amount of energy to our campus, athletic department and to the community."
"I do think his background in professional hockey is something that's going to excite our players and our recruits and I think our fans. I think it's going to give our program a different kind of identity."
Woodcroft is slated to officially start his position May 1 and he has a five-year contract, Schulman said.
Woodcroft's base salary is $275,000, but until the University resumes normal operation, Schulman said Woodcroft agreed to a 40% pay reduction bringing his pay down to around $160,000.