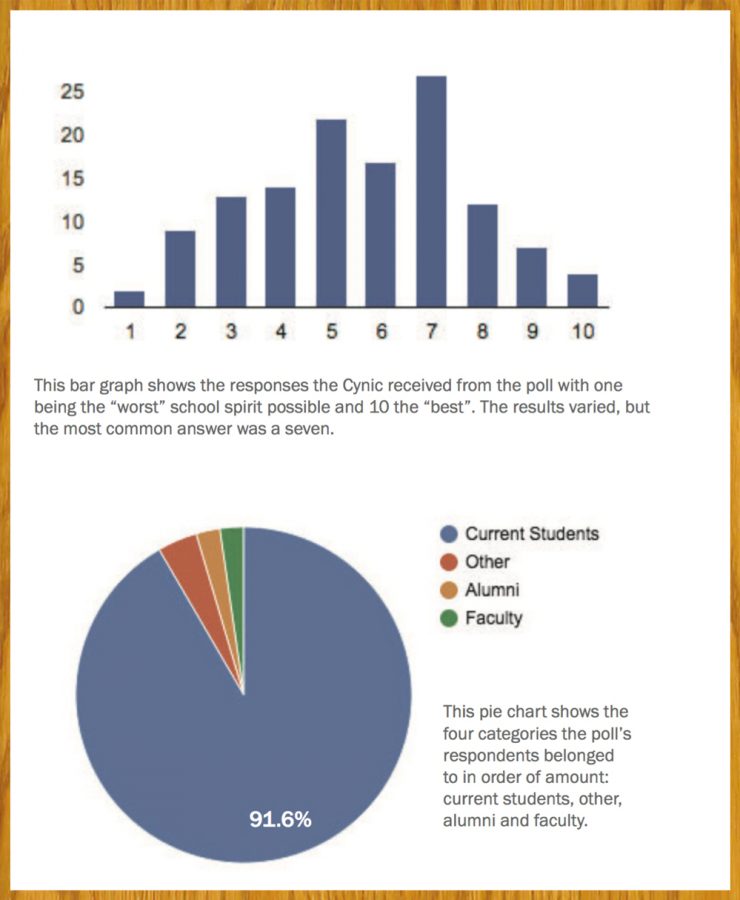 Truth be told, the lack of tradition at our university is appalling in comparison to others, some say.
Afi Ahmadi, UVM '93, agrees with this sentiment.  An unscientific poll conducted by the Cynic suggested a more favorable outlook on the matter with more responses defending UVM's level of school spirit.
"Most schools have homecoming games, or have something that alumni come back for." Ahmadi said. "In my estimation, UVM really lacks a traditional homecoming."
In the wake of the ban of older traditions like the Kake walk, a parade that featured students dressing up in blackface, and Octoberfest, which Ahmadi said were banned for "very, very good reasons," UVM is at a loss for a tradition that binds students and alumni to their alma mater."
The lack of a homecoming could be due to UVM not having a varsity football team, something most tradition-filled universities have. 
A solution, Ahmadi said, would be an outdoor hockey game between the men's hockey team and a division rival such as Boston College.
He hopes something like this would motivate alumni to come back.
"It really has to come from student minds," he said. "If an alumnus tries to enact something and the students aren't on board with it, it's just not worth pursuing."
First-year Eric Donovan does not agree, but said tradition is lacking.
"I've gotten the sense that people take a lot of pride in UVM, and I'm really excited for hockey games," Donovan said. "I know the school spirit at those events is awesome. I haven't been involved in any sort of tradition yet, though."
Alastair Ingram, the play-by-play voice for the men's hockey team, agrees with Donovan's sense of pride and school spirit.
"I have the most exposure to our UVM school spirit at Gutterson Fieldhouse as the voice of the men's hockey team, and I can safely say we have one of the loudest and most passionate student sections in Hockey East," Ingram said.
"Students add a unique energy to the building which makes playing in Burlington special for our players," he said.
In an unscientific poll by the Cynic, UVM students, faculty and alumni were asked to rate school spirit from one to 10, 10 being the highest.
The diverse results from the unscientific poll support Ahmadi's sentiments that UVM lacks a binding force that really unifies the Catamount community.
One of the reasons that the expanded UVM community does not have one binding force may simply be the location of UVM – unlike larger schools like Boston University or the University of Michigan, Burlington is not in the hub of a large metropolitan area where students are likely to settle upon graduation.
"My closest friends in college did not stay in Burlington," Ahmadi said. "I understand that the city did not have what they really wanted."
This could contribute to alumni not returning in massive swarms like they do at larger universities.
In the wake of all this, Ahmadi is optimistic and pushing for minor changes.
"A few of my friends and I have started to do some small things, like tailgate the hockey games," he said.
UVM does lack tradition, especially in the sports realm.
With the exception of men's hockey, men's basketball and playoff games, student sections rarely fill. Sports are a means to unite the general population.
"It all starts with the students and their willingness to hop on board," Ahmadi said.