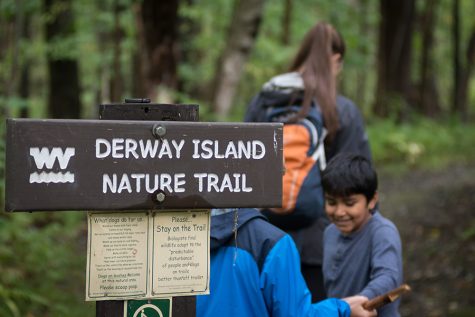 Gordon Coates, Staff Writer

October 20, 2018
Ostrich ferns brush the ankles of 4th and 5th graders as they run amongst the huge silver maple forest and sink knee deep into mud on the banks of the Winooski River. On Wednesday afternoons, Trish O'Kane aims to combat the ailments of an increasingly indoor, sedentary, screen filled world thr...
Jordan Mitchell, Multimedia Reporter

October 18, 2018
Birding for Change is a UVM program that provides elementary school children access to an education that is an alternative to learning in the typical classroom setting. UVM students are partnered with elementary school students and act as their mentors to help them grow. Video by Jordan Mitchell and...