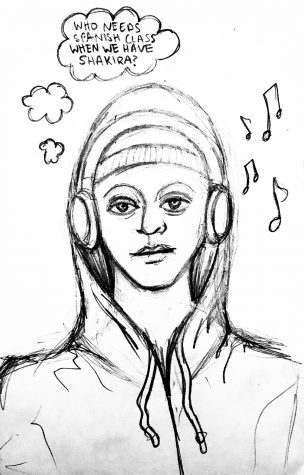 Sarah Robinson, Culture Columnist

December 7, 2018
Lili Traviato The use of Spanish in American music has, until recently, only appeared sparingly in music's top charts.   This is despite there being 40.5 million Spanish speakers in the U.S, according to a March 2018 CNN article. Cardi B's song "I Like It" featuring Puerto Rican rappe...
Corey Dew and Kim Henry, Multimedia Reporters

October 1, 2018
Ok, we see you Drake, don't think we ain't watching! This week join Corey and Kim on Prime Time Cats to discuss age gaps in relationships-- both romantic and platonic. In the span of a week Drake was revealed to have not one, but two close friendships with teenage girls, and if cats had eyebrows, ...